Suppressing the Vote: America's Dark History of Voter Suppression
Voter suppression, the strategy used to influence the outcome of an election by discouraging or preventing specific groups of people from voting, has a long history in the US. According to Business Insider, all white men did not gain suffrage until 1856. Black men were given the right to vote by the fifteenth amendment, but Jim Crow Laws made it extremely difficult for them to do so for another hundred years. White women gained suffrage in 1920, and all Black Americans in 1965. This does not include Asian Americans, who gained citizenship in 1952, and Native Americans, who gained citizenship in 1924. Washington D.C. residents could not vote for president until 1961 (1). It is widely thought today that the US has finally achieved universal suffrage, but the harsh reality is voter suppression still plagues America today, though it takes on a few new forms.
A prominent source of voter suppression comes from gerrymandering. Gerrymandering, according to the Oxford Dictionary, is when someone manipulates the boundaries of an electoral constituency so as to favor one class or party. The Washington Post explains how the controlling party is able to redraw the districts, and they actually use PA-07 (Lehigh and Northampton counties) as a prime example of gerrymandering (2). They refer to PA-07 as "one of the most geographically irregular districts in the nation." It is worth noting that both parties have felt the effects of gerrymandering, according to Business Insider (3).
Another large source of voter suppression is the denial of suffrage to felons. The US is not apart of twenty-one democracies that allow for ex-felons to have the right to vote, according to Foreign Policy (4). It is estimated that this denial of suffrage prevents about 6.1 million Americans from voting. Of this group, a large portion are Black Americans, as they are over-represented in the criminal justice system, as stated in a 2018 study published by Vera (5). According to Vera, one in thirteen Black Americans have lost their right to vote due to past convictions, which is four times the rate of non-Black Americans (6).
Many states have begun to introduce legislation allowing more convicted felons to vote, but, according to ProCon, only two states allow all convicted felons, whether in or out of jail, to vote, and those states are Maine and Vermont, two states with very large white populations (7). The ACLU reports that, "A 2003 study found that the larger the state's Black population, the more likely the state was to pass the most stringent laws that permanently denied people convicted of crimes the right to vote." (8)(9)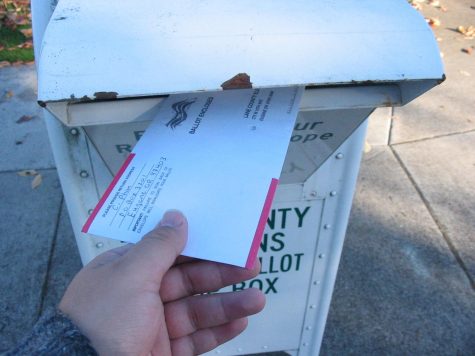 Specific to this election, mail-in ballots have been used by millions of Americans to cast their vote. The process of voting by mail, however, is not new to American elections, as, according to MIT's Election Data and Science Lab, approximately twenty percent of Americans voted by mail in 2016 (10). Voting by mail has occurred in the United States as far back as the Civil War, according to History.com (11). But the higher volume of votes cast by mail this year has elicited some interesting claims from top government officials.
In this past election, mail-in voting was a highly contested topic due to these mixed messages coming from the top. However, according to the Associated Press, there is no evidence to suggest mail-in voting has a higher risk of fraudulence (12). The fraud rates of mail-in ballots for states with already established, non-covid related universal mail-in voting, like Oregon, is 0.0025% according to the Washington Post (13). The Brennan Center for Justice has gone so far as to state that Americans are more likely to get struck by lightning than commit voter fraud (14).
Despite overwhelming proof of the safety of mail-in voting, state legislatures all over the country have attempted to limit how many votes could be cast by enacting strict deadlines for the returns of mail-in ballots. This occurred in Pennsylvania, as the state government fought to have the deadline pushed up, but Forbes reports that the Supreme Court denied their attempt at this (15). Though, the PA government was able to mandate that ballots could not be counted without being placed inside a secrecy envelope and then into a larger return envelope, which is estimated to have negated the acceptance of 100,000 PA ballots (15).
Michigan and Georgia, also swing states, were able to have their deadlines for mail-in ballot reception extended as well, but in North Carolina ballots still had to be signed by one witness, according to ABC News (16). This presents issues in regards to the global pandemic going on and the fact that not every American lives with other people. Oklahoma, Alaska, and Alabama all still required a witness to sign the ballot as well.
Earlier this fall, the installment of Louis DeJoy, who was appointed by President Trump to head the USPS, sparked fear of untimely delivery of mail-in ballots. Following his appointment, DeJoy was called out for attempting to reduce overtime hours for workers and take out sorting machines, effectively slowing down delivery times so that ballots this fall would not be able to make it on time. When NPR interviewed Ronald Strowman, a former deputy postmaster general, on what he thought about DeJoy's decisions, Strowman said, "The question is, what is the effect of what he is doing? And if the effect is to slow the mail, to potentially disenfranchise people, voters across the country, then I think we are all right to say these are initiatives that should certainly be halted." These decisions did not come without bipartisan fury, and he was forced to forgo these changes until after the election concludes (17).
These are just a few examples of attempts to suppress the vote, not just in the past, but also in this election. Exposing how the vote is suppressed makes it easier for Americans to hold their elected officials accountable and protest for equal voting rights. The right to vote is a critical facet of American democracy that must be fought for and protected by all Americans.
Leave a Comment
About the Contributor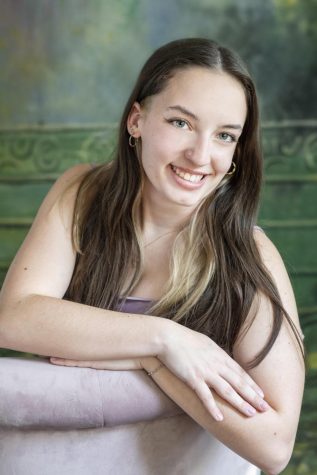 Gabby Landis, Opinion and Entertainment Editor


Gabby is a senior, and this is her second year writing for the Parkland Trumpet. She enjoys writing about politics and current events. She is...