How Beauty Standards Changed Over Time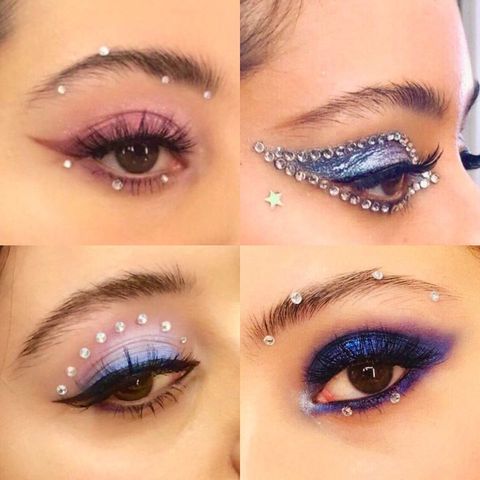 Makeup and beauty trends are constantly changing. Last year, people spent more time at home due to COVID-19. Eventually, this led to more people having time to experiment with their looks and appearances. According to L'officiel, beauty trends in 2020 became more fresh and exuberant. One example is glittery eye makeup inspired by HBO's Euphoria. People have started to wear these dazzling makeup at home instead of reserving it for special occasions. Furthermore, face embellishments have slowly started to rise. According to L'officiel, things such as stars, rhinestones, and other shiny embellishments can accentuate anyone's look. 
Back in the 2010s, matte liquid lipsticks were in demand. According to Ulta, these types of lipsticks are highly pigmented, long-lasting, and it makes a person's lips look bright. Today, glossy lips are trending. This trend is simple and easy to follow, all that is needed is a shiny lip gloss to put over another lip color. A beauty trend that was well-liked in the early 2000s was perfectly straight hair. In modern times, natural hair is more sought-after. According to Curlcentric, society has started to become more accepting of all hair types. 
Recently, people have started to emphasize natural beauty. This means more people are showing off their moisturized and healthy skin. K-beauty products are starting to be more widely used for flawless skin. According to Sistar Cosmetics, Korean beauty products mostly use natural and harsh-free ingredients to allow the skin to become clear and healthy. 
Perhaps new makeup trends will dominate 2021, but what is clear is that recent makeup trends are eye-catching and bold. In the end, people should experiment with makeup in any way they choose. 
Sources:
https://www.allure.com/gallery/biggest-beauty-hair-makeup-trends-of-decade
https://www.elle.com.au/beauty/2000s-makeup-19114
https://www.lofficielusa.com/beauty/beauty-trends-2020
https://www.ulta.com/matte-liquid-lipstick?productId=xlsImpprod16151067#:~:text=Dose%20Of%20Colors%20Matte%20Liquid%20Lipstick%20is%20long%20wearing%2C%20highly,among%20personal%20and%20pro%20users
https://rampages.us/kayskeeper/2017/02/07/how-natural-hair-defies-societys-standards/
https://www.curlcentric.com/natural-hair-movement/
https://www.sistarcosmetics.com/blogs/news/here-are-the-reasons-why-korean-beauty-products-are-better-than-most-other-beauty-products
https://www.elle.com/beauty/makeup-skin-care/a28576614/euphoria-makeup-tutorial/