Gunman Turns Firearm on Himself after Killing 8 FedEx Employees at Indianapolis Fedex Facility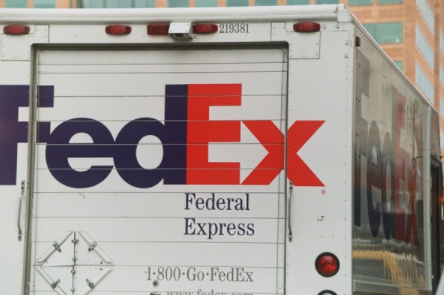 Just last year, Brandon Scott Hole was interviewed by the FBI in his hometown, Indianapolis. His mother feared he was going to commit suicide by cop after he purchased a gun, and told her he was going to do so. Once the police arrived at the home, they discovered White supremacy websites on Hole's computer. After Hole was detained, he was sent to immediate mental health temporary hold, and then taken to a local hospital for evaluation.
A few weeks ago, 19 year-old Hole, former employee of FedEx, began randomly firing at people in the facility's parking lot late on a Thursday night. The attack only lasted for about a total of four minutes. He killed four people before entering the building, and then continued to fatally shoot four more people before turning the gun on himself. Several others were injured and hospitalized.
The dead were identified as Matthew R. Alexander, 32; Samaria Blackwell, 19; Amarjeet Johal, 66; Jaswinder Kaur, 64; Jaswinder Singh, 68; Amarjit Sekhon, 48; Karli Smith, 19; and John Weisert, 74.
According to ABC News, Deputy Police Chief Craig McCartt said, "There was no confrontation with anyone that was there. There was no disturbance, there was no argument. He just appeared to randomly start shooting." Police have yet to uncover a motive for the shooting. Hole last worked for FedEx in 2020. They did not know why Hole left his job, or if he still had links to the employees at the facility. After the fatal incident, investigators searched a home in Indianapolis linked to Hole and took desktop computers and other electronic media as evidence. 
Since Brandon had his gun seized in 2020, the attack has raised concerns over access to guns. McCartt said that he did not know whether he owned the gun at the scene legally. 
According to CNN, Marion County Prosecutor Ryan Mears said that the state's Jake Laird Red Flag Gun Law allows authorities to seize and hold firearms from those who have mental health issues. However, the state only has 14 days to file a petition to request that an individual has a possibility to violently act out or mental instability. Although, the police did not feel the need to file the petition since the family voluntarily handed over the weapon. 
The attack was another loss for the Asian American community since six other Asian descents were killed in another mass shooting in the Atlanta area. Police Chief Randal Taylor pointed out that a notable number of employees at the FedEx Facility are members of the Sikh community, and at least four of them were shot. Whether or not this was a way to injure the Asian American Community is still in question. 
"Yet another senseless massacre that has become a daily occurrence in this country." said Varun Nikore, executive director of the AAPI Victory Alliance (a national advocacy group for Asian Americans and Pacific Islanders). 
Leave a Comment