Academic Award Winners Recognized for their Excellence in the Classroom

Now that the end of the 2020-2021 school year is coming to a close, many seniors have been recognized at this year's 40th Annual  Academic awards for their academic excellence. These students have accomplished academic success and have put in a true effort in all four years of their high school career. All of these awards and scholarships have been awarded to students with all-around amazing qualities and proof of dedication to their academics. Mr. Waters started off the streamed awards ceremony congratulating those awarded, he said, "I congratulate you all for all the hard work you've put into your education to get you to this point."  The Parkland School District is also very proud of all of their LCTI students and their awards and accomplishments.  
One of the many awards that were given out was some finalists for the National Merit Scholarship, this a truly amazing award that shows how truly great Parkland is. All students presented with awards and scholarships have truly earned their honors and awards.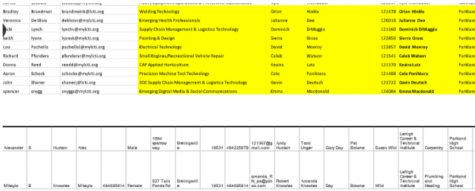 Images courtesy of Mr. Waters
Leave a Comment