Covid-19 Bares its Teeth at PHS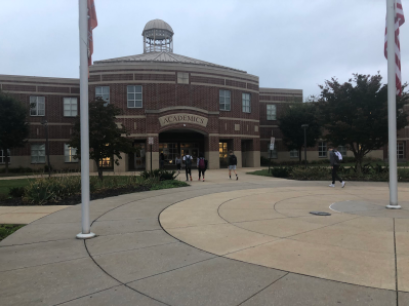 The administrative staff at Parkland High School has been proactively preventing its students from contracting the Coronavirus in every possible way. Unfortunately, with a virus this unyielding, outbreaks are inevitable. In light of the outbreak at Parkland, Assistant Principal Mrs. Bennick comments on how this has affected the school. 
"We are living in a world of great uncertainties.  We are battling a virus the likes of which no one has ever experienced before and have, subsequently, had our worlds and educational systems turned completely upside down. It's created a lot of angst and uncertainty because we're dealing with so many unknowns so much of which is beyond anyone's control," she states. 
In regards to the amount of people choosing to do online schooling, Mrs. Bennick comments, "As COVID cases surface within our school and school district, people will react.  Whether it's to go from hybrid to online (or vice versa), the decision being made comes from the desire to keep students and their families healthy, safe, and secure."
Even though it may feel discouraging, Parkland's number one priority is giving all students access to as great of an education as they can provide. 
Mrs. Bennick explains, "All we can do is continue to provide the best programming possible for all students, whether they be in hybrid or online programming, to ensure that they continue to grow and evolve throughout the year."
The teachers at Parkland are all contributing to the same goal, each working hard to ensure that their students can be successful in class. 
Mrs. Bennick recognizes this by saying, "It may not be the greatest of situations, but how we respond is always within our control, and I think our faculty and staff are doing a phenomenal job of trying to maintain some semblance of normal here at school (be it physically here or online).  In fact, I think they've gone above and beyond to make this as awesome an experience as possible for all of our students."
Mrs. Bennick urges students and staff to maintain a positive mindset through these adversities. 
"Remaining positive amidst adversity is also something we can control.  We can choose to let this situation bring us down…OR, better yet, we can choose to face this challenge head on making the best of things while learning a whole lot of new things about education (and about ourselves) along the way.  If we choose to respond to this in a positive manner and see it as a learning opportunity, that is what will make all the difference."
About the Contributor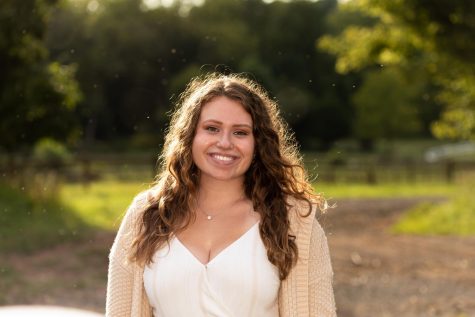 Danica Harf, Sports and Editorial Editor
Danica is a senior and this is her second year with the Parkland Trumpet. She enjoys writing about what is happening in the world that would affect or...