Navigating Life at Parkland: Why You Need to be Involved
Danica Harf, Sports and Editorial Editor
October 16, 2020
When attending a school as big as Parkland, it is easy to feel like a small fish in a big pond, trying to navigate through all the educational opportunities that Parkland offers. In order to make it feel less overwhelming, it is important to get involved in clubs, sports, or any other activities that would increase your involvement in the student body. 
Being involved in programs that your school offers makes it so much easier to carve your own path of learning. Taking the responsibilities of being involved in a club or production will allow you to meet new people and develop real-world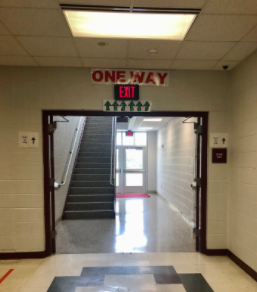 skill sets that can enhance a college resume or a transcript. 
 Student Representative to the School Board and Treasurer of the Class of 2021 Tyler Bartman further explained what it means to be an active member of the student body. 
"Just as it's important to vote in the federal election, it is important to get involved in the same way at school," he explains,  "You are the student, you have the freedom to participate in activities that you desire. Parkland High School is full of clubs, athletics, and extracurriculars that fulfill your high school experiences, and there's something that fits everyone."
Tyler Bartman also detailed his own personal experience, "As a senior, it's evident how many opportunities I had been afforded in my younger years in high school. I hope you [ the students] can take advantage of them before it's too late!"
To find the club that best suits your interest, visit the involvement fair web page. Here, each club has made an introductory video that outlines the club's purpose and how to sign up.