How to Enrich Your Quarantine Hobbies
Abby Shurman, Features and Trojan Corner Editor
January 15, 2021
Over the course of the ten-month pandemic, many people have become bored with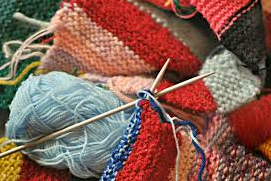 their usual routine consisting of sleeping, eating, zooming, and wasting absurd amounts of time on social media and streaming services.  One way to combat this zombie-like way of living is by picking up a few hobbies
Many colleges have been offering free enrollment to classes online or even go as far as posting the whole course for people to do it at their own pace. These classes function much like our online classes do with assignments and assessments however they are more adaptable to your pace or skill level.  Some top colleges offer these classes such as Harvard University, University of California, Irvine, Georgia Institute of Technology, École Polytechnique, Michigan State University, California Institute of the Arts, Hong Kong University of Science and Technology, UCL (University College London).  These schools offer over 600 courses to choose from, there is bound to be something for everyone.
Another hobby that is not only a good way to spend your time, but also provides you with a new item of clothing is knitting/crocheting.  If you are interested in learning how to do this simply search for what you want to make and a plethora of tutorials will show up.  
If crafting isn't your style, there are many more opportunities to enrich your free time.  Some great hobbies to acquire are hiking, chess, investing, musical instruments, and writing.  
Think of this time as a way to expand your horizons and try new things!