Highlighting Famous Parkland Alumni
Parkland School District, in 2019, held 9,463 students in its eight elementary schools, two middle schools and one high school. In the many years of the district being open, the Parkland School district created a few celebrities.  The first was Michaela Conlin, who claimed her fame when she was a character on Fox's drama Bones She graduated from Parkland High School in 1996 and now owns her own Interior Design Company. 
Another Famous Parkland Alum is Aimee Mullins, she is an American athlete, model, and public speaker. At a young age, Aimee had both of her lower legs amputated from a bone disease. She is famous for being the first amputee to compete with athletes without amputees in the National Collegiate Athletic Association and she starred in World Trade Center. 
Another famous Parkland Alum is Tim Massaquoi who was inducted into Parkland High School's hall of fame in 2012. He became a professional NFL tight end, he played for the Tampa Bay Buccaneers in 2006, the Miami Dolphins from 2006- 2007 and the Buffalo Bills from 2007- 2009. He was also the Co-founder of the "Prepare to Succeed" foundation. 
Check out more Alum Inductees By the Library!!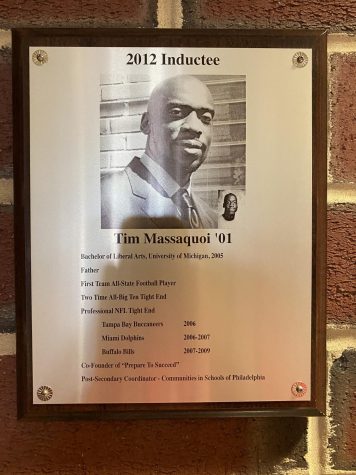 Read more about other Lehigh Valley born celebrities 
https://www.lehighvalleylive.com/life-and-culture/g66l-2019/02/4587faf1824885/the-most-famous-person-from-each-of-these-23-lehigh-valley-high-schools-updated.html
Leave a Comment