How to Deal With Senioritis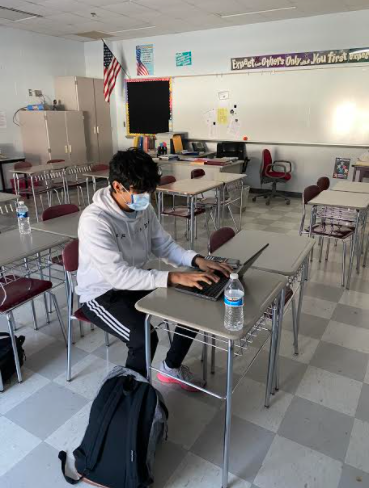 Many have debated whether or not senioritis is a real affliction that senior students face toward the end of their last year of high school. In the second semester of senior year where  seniors have been in online learning for months, I can assure you that there are students dealing with this alleged lack of motivation. Whether or not it is an actual struggle faced by seniors, there are ways to deal and overcome senioritis. 
I for one,  know it is difficult to find motivation in school, especially when we are in the home stretch of the final months of our high school career. We have worked so hard to get here, so why stop now? There are potential consequences of students falling victim to senioritis. If colleges notice a drop in grades, they can rescind your admission just as easily as they offered it to you. Do you really want all of that hard work to be taken away from you over one semester? The answer is no, and there are some other ways to look for motivation in times where there is a lack thereof.

Sorry, there are no polls available at the moment.
     One way that Ivywise recommends seniors can stay focused on their schoolwork is setting goals for the last semester. For those who have been deferred or waitlisted, it is important to stay attentive in school as your performance in the these last few months can make or break your chances of being admitted to that university (Refer to my article "What to Do If You are Deferred or Waitlisted From a College). Another method that Ivywise suggested is to pick up a new activity. With more leisure time, it is the perfect opportunity to pick up a new hobby. Involving your friends in these activities can help keep your group active and helps avoid procrastination, because the idea of senioritis can spread to your peers. One activity that keeps students busy is researching potential colleges. Taking virtual tours, meeting students at the university, and looking into the programs that they offer is a productive way of staying busy and can make the often difficult college decision a little bit easier.
Leave a Comment