Trojans Walk the Hall of Fame
On Wednesday, May 26th, the Parkland Athletic Department held the Parkland Athletic Awards and Hall of Fame ceremonies in the high school auditorium. The athletic department is very proud of all the athletics that participated this year on our sport teams. The awards this year were a bit different. The awards went to both 2020 and 2021 inductees, making it all the more special.
2020 INDUCTEES
Amber Resendez
2019 All-State Volleyball
Ava Schaller 
2019 All-State Soccer
Nicholas Dawkins
2019 All-State Football
Heather Bortz
Female Alumni Class 2003
Edward Ohlson
Male Alumni Class 2004
Cary Lehman
Service Award
Scott Levan 
Coach Award
2021 INDUCTEES
Leah Brunnabend
2019 All-State Volleyball
Jacquelin Malitzki 
2019 All-State Soccer
Jocelyn Fowler
2020 All-State Soccer
"
I'm honored that my years of hard work were recognized through the Hall of Fame induction and appreciative that I get to continue to improve and play at Lehigh University!
— Ava Schaller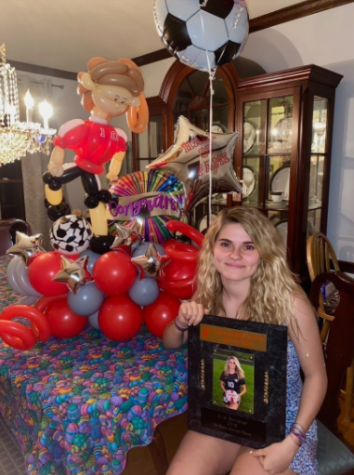 "
At the end of the day, soccer is my escape and passion and it's what I turn to to release stress…I'm still at the point where it doesn't even feel real and I think in a few years I'll realize how amazing it is to be up in the gym forever and ever.
— Jocelyn Fowler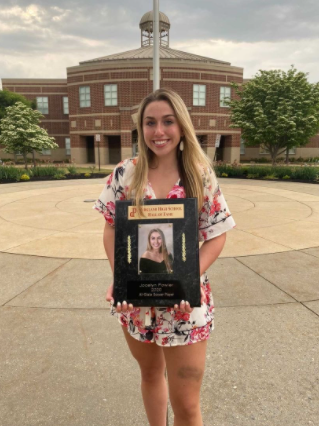 Leave a Comment