Jeff Marchese Shares How Students Can Utilize SAP Program at PHS
As mental health becomes a more prominent conversation here at PHS, The Trumpet was able to reach out to Jeff Marchese. He is the Coordinator of Student Assistance Program Services at Mid-Atlantic Rehabilitation Services' Bethlehem Office (https://www.marsatp.com/). 
Parkland is one of the many secondary institutions in the area that makes SAP (Student Assistance Program) available to individuals seeking assistance, whether that's with mental health or stress. Marchese oversees a team of SAP assessors and communicates with SAP teams at school districts in both Lehigh and Northampton counties. "We've grown to become the leading provider of these services in the Lehigh Valley…due to our commitments of putting the needs of students first and [providing] services in a timely and thorough manner," he told me.
SAP and MARS (Mid-Atlantic Rehabilitation Services) have also definitely seen an increase in use of services because of the COVID-19 pandemic. Marchese explained, "Many of the issues that we see students are struggling with during COVID have to do with the major disruptions to their academic and social routines."
SAP is encouraging students to reach out to trusted adults if they are struggling with COVID, emotional stress, mental health obstacles, etc. "The biggest obstacle to supporting students who are struggling with some type of emotional stress is their own isolation or reluctance to seek out those available supports," Marchese said. Being afraid to take the first steps is something that happens often, but Marchese is assuring others that "There is no negative to reaching out and there is no reason that students should have to suffer with emotional stress in silence." "I can also share so many success stories of adolescent clients I have directly worked with over the years who have been willing to reach out and seek support for whatever is bothering them." He further explained how the program works in a confidential manner to help students feel safe and keep their personal information private from school administrators and family.
If you are in need of the type of services that SAP provides, Marchese suggests contacting SAP's PHS representative, Mrs. Fitch. MARS is then able to communicate with local SAP programs to provide assistance to students who requested it. 
Marchese's final message to PHS students is that, "Certainly, there are many challenges that students face during these times, but there are also many effective ways to cope. [MARS and SAP] certainly are honored to be a part of that supportive process and we look forward to working with the students of Parkland H.S. at their request!"
Leave a Comment
About the Contributor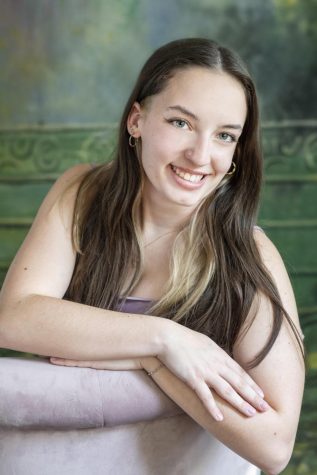 Gabby Landis, Opinion and Entertainment Editor


Gabby is a senior, and this is her second year writing for the Parkland Trumpet. She enjoys writing about politics and current events. She is...