Squash Your Test Anxiety with these Tips and Tricks
Abby Shurman, Features and Trojan Corner Editor
October 2, 2020
Have you ever been nervous before a test? Is the online school situation causing you stress on your test-taking capabilities?  Many students struggle with test-taking regardless of preparation for the exam.  With the SAT, ACT, keystone exams,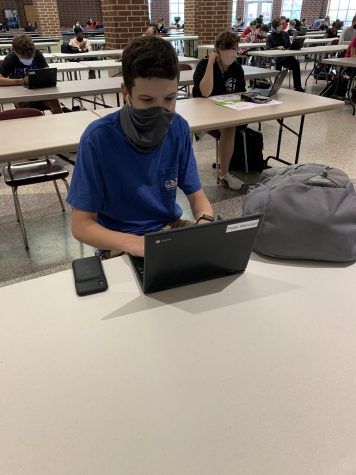 and many more in full swing now is the perfect time to learn new skills on how to effectively quell testing anxiety.  There are many home remedies on how to cope with test-taking. Here are a few things that may help calm your nerves before a test.
Make a test review sheet to look over

Eat a full and healthy breakfast

Get a full night sleep

Set aside more study time

Deep breathing for 2 minutes before the test to ensure relaxation

Focus solely on completing the question you are on and then move to the next

Don't dwell on confusing questions to the point of extra stress; skip it and go back to it later

Change your perspective from studying to do well on the test to studying to understand

Don't be afraid to ask the teacher for more specification if you are confused

Stay positive
It is common to experience anxiety before a test, but these tips and tricks will help to calm your nerves and maintain your focus in order to ensure the best results.