A Snapshot into 2020 Football Season
Parkland Football game last Friday, " October  9th " was an astounding win against Whitehall high school with a score of 41-24. This game was an amazing win for the Parkland football team's first game of the season. Besides the win, the football team has encountered a different season that they have never seen coming. With that, they have clearly conquered a new level of expectations for their new 2020 season, including their upcoming games.
Currently, the Parkland football team has been practicing for their impending games. Due to the recent circumstances regarding COVID-19 with a few teams in the valley, the first three games of the season were postponed. They are "crossing fingers" in the hopes their season will continue, according to Mrs. Mihalik–secretary of the Athletic Department.
The Friday Football game was the 2020 senior night. The parents of players were lined up on the field, and the players were called onto the field. This time parents and players were scattered across the field to ensure no one was standing next to one another.
Due to regulations put in place by the governor and PIAA board of directors, the number of people inside the stadium has to include all people, a few being students who have been approved to be there for a specific club, people recording/ live-streaming games, parents of participants, and very few others. Students that include band members, cheerleaders, and football players all receive four extra tickets to accommodate each family. Every person within the stadium counts towards the capacity number allowed within the stadium, this ensures the safety of Parkland students and staff, and to regulate the rules implied.
"Soon Parland intends to start letting other fans that do not include parents of participants into the games"– Mrs. Mihalik They will still be limited to the number of people allowed, but still increases the number of fans for the football team. This will give the football team a possible larger crowd to cheer them on and express school spirit. The Parkland Football team has been one of the many fall sports that has done the impossible for this 2020 season and hopes to end with an amazing season.
Leave a Comment
About the Contributor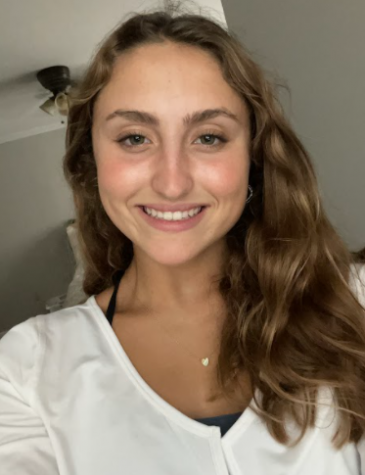 Madison Tewksbury, Editor in Chief
Madison Tewksbury, a Senior, is extremely excited to be a part of the continuing growing Trumpet Newspaper staff for the third year as editor in chief!...