Everything You Need to Know About Apple's Latest Products
On September 22,  Apple released their latest keynote presentation, releasing a bunch of new and exciting tech products. The Homepod Mini, iPhone 12, iPhone 12 Pro, and iPhone 12 Mini have all recently been announced.  
Apple Homepod has been significantly improved by adding many new features to the already extensive smart device and they have even created a mini size.  The new features are as follows; the sound quality has majorly improved thanks to the Apple S5 chip which helps achieve commutation audio.  They are compatible with one another and can sync when in the same room to allow even better sound, or if you have multiple in your house they can recognize different voices and can differentiate between requests per family member.  They are also featured with the new intercom feature to allow for communication between homepods located throughout the house and devices such as the iPad, iPhone, Carplay, and the Apple Watch.  All communication is protected with heavy inscription and you can even choose to have Siri forget your communication through her.  Intelligent assistant Siri can also control a wide range of another tech such as lighting and temperature throughout your house.  The Homepod mini will be available early as November 6th for $99.
That is not all they announced though: Apple also came out with a new series of iPhones consisting of the iPhone 12, iPhone 12 Promax, and the iPhone 12 Mini.  These phones have amazing new features and improvements that not only outrank their competitors such as Samsung but also their previous generations of iPhones. The 5G chip is now integrated into the iPhone which promises higher quality video footage, faster downloads, real-time interactivity, better quality for gaming, lower latency (also known as lagging) and less congestion, higher network speed, and better security. This new generation comes in five new colors.  The price of the standard iPhone 12 is $799, the iPhone Mini costs $699 and the iPhone 12 Pro is $1,099.  The improvements to the iPhone 12 compared to the iPhone 11 structurally are that they are the same frame size, but the iPhone 12 is 11% thinner, 15% smaller in volume, and 16% lighter.  They also improved the super retina XDR display which provides better contrast, smaller and more individually controlled pixels, higher resolution, more precision, higher peak brightness, and more durable engineering.  The structural integrity of the 12 includes; a ceramic shield glass, tougher glass than any previous model, and a 4x better drop performance.  The camera has also been majorly improved with a dual-camera system, ultra-wide camera, a 7 element ultra-wide Lenz, 27% improvement in low light performance, computation photography (adjusts parts of the photo to enhance the image), and a night mode.
Along with the new iPhone, Apple has also created a new form of charging to go along with it.  This new technology is called Magsafe.  MagSafe essentially improves wireless charging by magnetizing the charging process.  This new technique eliminates slow or ineffective charging angles by eliminating human error when placing the charger on the back of the phone.  This new method also has environmental benefits which is what led Apple to create it.  Apple announced that as of now their company is carbon neutral, and their materials for some of their products are made of 100% recycled rare earth elements in the magnets for the camera, haptics, and mag safe.  They also announced that due to this environmentally conscious attitude they are no longer providing earbuds or charging blocks that come in the box of every iPhone phone, instead, they are providing a USB-C to lightning cable charger.
All in all,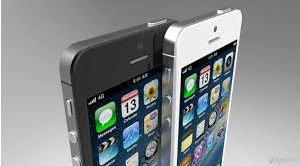 this is a very exciting time for Apple consumers who look forward to getting their hands on these amazing new gadgets.
Leave a Comment
About the Contributor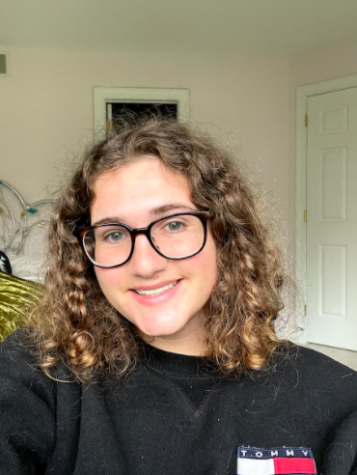 Abby Shurman, Co Editor in Chief




Abby is a senior and it is her third year at the Parkland Trumpet.  She enjoys writing about current events in the school and entertainment...