How the Indigenous Community Has Been Affected by COVID-19
The COVID-19 outbreak has affected all of our daily lives, and mostly for the worse. While some may have to get an education from their homes, or spend their days worrying about contracting the virus, there is one group that has been impacted much worse than others: the indigenous community. COVID has left 1 in every 2,300 indigenous American dead, compared to 1 in every 3,600 white Americans, according to a BBC article that describes the everlasting impact that COVID-19 has and will continue to have on the indigenous community. At the onset of the pandemic, in May of 2020, the Navajo Nation surpassed New York's COVID infection rate, making it the highest COVID infection rate in the U.S. Victoria Tauli-Corpuz, the UN Special Rapporteur on the rights of Indigenous peoples, claims that this is because they have fewer hospitals, doctors, and ventilators and they also suffer from "higher rates of pre-existing conditions and poorer nutrition." 
These communities have been fighting back against their struggles in regards to COVID. Tauli-Corpuz reported that they are making their own PPE, including masks, as well as producing their own sanitation and other resources necessary for their people to stay healthy. These communities are continuing to stay in isolation and have helped flatten their infection and death rate curve. One pressing issue however has been the risk that the virus has to their elders, those who hold the knowledge about the power of nature and its healing. Since most of their knowledge of culture is passed down through tradition and folklore, COVID has disrupted the passing down of traditions and culture due to the death of the elderly community, which could lead to a loss of identity in these communities. The idea of courage and strength through difficult times is deeply embedded in their culture, and will hopefully drive these communities towards growth and prosperity during a time when that is often a challenging task.
About the Writer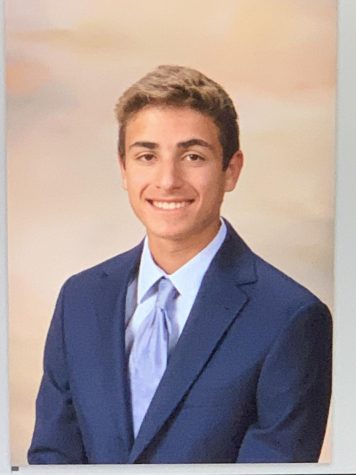 Jake Wiener, Co-Editor in Chief
In his first year in the Parkland Trumpet, Jake was the PSPA State Journalism Winner in Newspaper Sports Writing. Jake is now in his third year of the...