Will the AMC Outlive the Pandemic?
Abby Shurman, Features and Trojan Corner Editor
December 18, 2020
According to CNN, AMC issued a statement in early October stating that its existing cash resources would be "largely depleted" by the end of 2020 or early 2021 because of the "reduced movie slate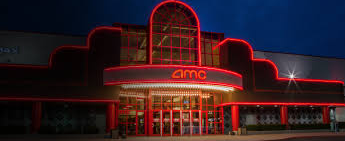 for the fourth quarter," as well as "the absence of significant increases in attendance from current levels."
This financial catastrophe mixed with the adaptation of major companies such as Disney that can release new films without the need of theaters is causing uncertainty in the future of movie theaters.
One way that AMC has adapted to these uncertain circumstances is by now allowing theaters to be rented out starting at $99 and can seat up to 20 people.  Safety precautions will be taken such as cleaning the theater before and after every viewing and online tickets to limit hand to hand contact.  However, the AMC guarantees snacks and trailers will still be the same as before.
This fickle attempt to save the movie experience however is not as triumphant as one may think.  Many movies such as James Bond No Time to Die and Black Widow are pushing back their premiere dates and in turn, prolonging the struggle of movie theater companies big and small. 
Other companies such as Regal Movie Theater have already run out of time and closed.  The question is what will our movie-going experience look like on the other side of this Pandemic?