16 Year Old Killed in a Car Crash on Route 22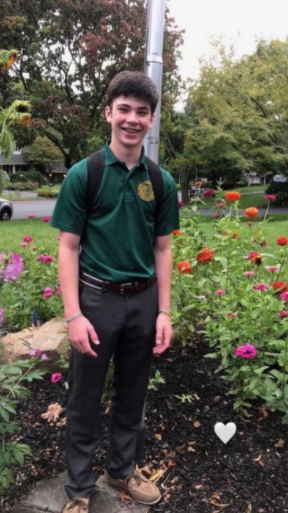 A local 16 year old, Ryan Carbone, passed away in a fatal multi-vehicle car crash on Route 22. The accident occurred East near the exit for 309 South in South Whitehall on the morning of Saturday, December 5. According to the Morning Call, the Lehigh County coroner's office declared Carbone dead at 7:21 AM. 
Police determined that around a quarter before 5 AM on Saturday, Carbone attempted to pass a tractor-trailer truck and lost control of his vehicle. His car made a stop on the dashed line dividing the eastbound lanes of the highway. 
As Carbone exited his vehicle, he forgot to turn on the emergency lights. Unfortunately, he was then struck by a second tractor-trailer that had swerved so that it did not hit Carbone's vehicle. According to Lehigh Valley Live, just before the accident, George Lewis Pena was driving to work on Route 22 while he saw a flashing light ahead. Pena slowed down his vehicle, and he recognized that the light came from a phone flashlight. Pena was able to acknowledge the situation when he noticed the disabled car. He continued on his way and passed both Carbone and his vehicle. However, the truck behind Pena-the second tractor trailer- was not able to pass around and hit Carbone as a result of swerving past the vehicle. A third tractor trailer then came shortly after and hit both the second trailer and the disabled car. 
Carbone was a junior who attended Allentown Central Catholic High School. He was always known to fill up a room with laughter and still be respectful and courteous towards others. "He had (has) so many friends who love him, because he was just that type of kid. He always knew when a joke got taken too far, always knew when to stop, but also knew exactly what you needed and when you needed it. Never failed to bring a smile to someone's face." said his close friend, Michael Judge.
He will forever be remembered as a loving friend, son, and hero. 
To any current or future drivers seeing this, please remember to take all precautions when you are behind the wheel, especially on the highway. In order to prevent future casualties, follow the recommended practice for a car accident.
According to Allstate, these are the following steps to the safety procedure after getting into a car accident:
CHECK YOURSELF FOR ANY INJURIES
Call 911 if you have any injuries, or ask someone else to call. If you have any severe injuries, do not move, and wait for help to come.
If you are able to move, check on the passengers in your vehicle. If anyone is injured, call 911.
If your car is still safe to drive, pull it to the side of the road if it is causing a hazard where it is. If not, leave your vehicle where it is and bring yourself to the side of the road or a sidewalk.
If you did not already do so, call 911. Whether the accident is a minor or major collision, it is important to notify the police. 
Turn off your car's engine, turn on your hazard/emergency lights, and road flares from your emergency car kit so that you can warn other drivers to slow down.
If you and your passengers are uninjured, make sure to exchange information with the other driver(s). 
This includes:
Full name and contact information

Insurance company and policy number

Driver's license and license plate number

Type, color, and model of vehicle

Location of accident
The III recommends that you:
Identify the officers: get the name and badge number of the officers

Get a copy of the report

Take picture of the accident

Take note of names and addresses of all parties involved

Talk to witnesses

NOTIFY YOUR INSURER AND START THE CLAIMS PROCESS
For more information, go to https://www.allstate.com/tr/car-insurance/in-case-of-a-car-accident.aspx
Leave a Comment