Captivating Books for High Schoolers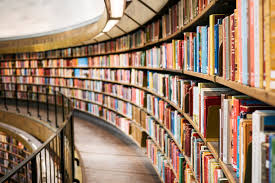 There are so many options when it comes to finding a book to read. From fantasy to horror to romance, there are so many genres to choose from. If you have a hard time deciding what book(s) you should read, you have come to the right place. 
All romantic fiction novels are centered on romantic relationships, but each novel has a different plot that makes the book interesting. One of the most-viewed Netflix Original films, To All the Boys I've Loved Before, is based on the same-titled young adult romance novel. This book tells the story of Lara Jean Covey, a high-schooler adjusting to life without her sister who recently moved to Scotland for college. But what happens when all of her private love letters get mailed out to all of her past crushes? This is a 3 book series, and with the upcoming release of To All The Boys I've Loved Before 3, now is the perfect time to start this series. Although some events that happen in the book are slightly different from the movie, I think that the books and the movies were enjoyable in their own ways. 
A more mature romance novel that I recommend is Looking for Alaska by John Green. You might know John Green as the face of the Crash Course YouTube videos, but he is also a New York Times bestselling author. According to Michael Cart from the American Library Association, "John Green writes with intimacy, humor, and insight about a world where intense friendship can lead to a devastating loss." Please note that this book does contain swearing and drug use. John Green has written many other coming-of-age and romance stories that are more lighthearted. Some of my favorites are Turtles All the Way Down and Paper Towns. 
Horror is a genre of fiction that startles or scares readers. Some horror movies can be frightening, but horror books can produce the same effect as watching a movie. Popular horror movies such as It and The Shining are based on the same-titled Stephen King novels. The descriptive language King uses allows the reader to feel as if they are in the scene that is being described. The post-apocalyptic horror-thriller film Bird Box is a critically acclaimed Netflix original movie based on the book Bird Box. Something that I found fascinating is that the book and the movie are strikingly similar, there weren't too many different events, and they were both eerie and creepy. 
The last book genre I'll be talking about is fantasy. There can be romance and/or horror in this genre, but what makes it different is that there are elements of magic or supernatural elements that set it apart from other genres. The fantasy book series I know tend to have more pages and many books, or even multiple series, but they can be engaging for avid readers. One of my favorite fantasy book series that is not too well known is the Lunar Chronicles. This series takes characters from fairy tales such as Cinderella, Snow White, and Little Red Riding Hood, but there's a huge twist. This series consists of five books and is a mix of futuristic fantasy along with dystopian fiction. A series that everyone has probably heard of is Harry Potter, but I think it is worth reading, I'd even go as far as saying read it again if you have already. The Harry Potter series is filled with vivid language that entices all of the readers. I think the readers also enjoyed reading about how the protagonist grew up and learned how to embrace his power. In my opinion, this series is not overrated and is very enjoyable. 
In the end, a bad review should not discourage you from reading something. If you think the description of a book sounds interesting, then go ahead and read it. It doesn't matter what people think of it, as long as you enjoy reading it. 
Sources: http://www.ala.org/awardsgrants/content/looking-alaska-0