TikTok Solves Missing Persons Case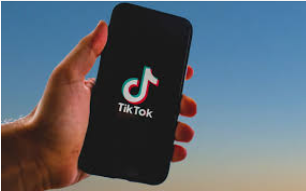 Besides being the prime spot for funny videos, makeup tutorials, and clothing hauls, TikTok has also become the place for solving crime and, recently, a missing persons case. 
19 years ago, Alissa Turney vanished into thin air and was never to be seen again. Her sister, Sarah Turney had tried to spread awareness about her disappearance, but it wasn't until she began to make videos about her sister on TikTok that the case became more recognizable to the daily TikTok user. Sarah had believed their stepfather, Michael Turney, had killed her sister and was determined to put pressure on the police to look into her theory. 
In Sarah's videos, she discusses the disappearance of her sister stating that Alissa was expected to go to a graduation party on the last day of her junior year of high school in Arizona, but never showed up. In the end, the last person to see her was Michael Turney who was then made a key suspect in the missing person case of his adopted daughter. According to Michael, he and Alissa had gotten in a fight about Alissa having more freedom. However, this fight ended with Alissa storming off and Michael never seeing her again. According to pajiba.com, "When the father and his biological daughter got back to the house, a note awaited them claiming Alissa had run away to California." Despite this claim that both Michael and the police believed, Sarah knew something was up. She explained in her videos that Alissa's room, which was typically tidy, was a mess and that she had left behind her cell phone. Besides that, Alissa never touched her bank account after "running away", and six months after she disappeared, Michael transferred the money to her savings account in his bank account. 
After a few years of awaiting new information regarding Alissa's disappearance, in 2006, serial killer Thomas Hymer made a confession. Finally, the police decided to take action and interview Alissa's friends and loved ones who said that Michael, her stepfather, was sexually and verbally abusive. After discovering bombs, two silencers, and a plan to commit mass murder in the home of Michael Turnery, the police decided to take action and set up surveillance cameras inside of his home. Despite pledging guilty for these crimes in 2008, there was still yet to be justice for Alissa Turney. At this point, Sarah Turney decided to make a Facebook group, an Instagram account, and a website called "Justice for Alissa" in order to raise awareness. In addition to this, she created a podcast titled Voices of Justice and later, a TikTok account where she made her own investigation. Eventually, Sarah's effort to get justice for her sister resulted in a success when her father was charged with one count of second-degree murder in August of 2020. Although he isn't convicted yet, Sarah is optimistic that he will be soon.
Sources: 
Leave a Comment