A Review of Recent Music Documentaries
Taylor Swift: Miss Americana: This documentary followed Taylor Swift's "Reputation" tour as well as providing insight on life in the music industry.  In the film, Taylor also delved deeper into politics, social activism and more of her personal narrative.  By including behind the scenes of meetings, home videos and audio sessions this documentary provided a more intimate view into Swift's life.
Echos In The Canyon: This documentary follows Jakob Dylan (son of Bob Dylan) as he and his band rediscover the origins of the Folk Rock genre.  Dylan and his band perform a tribute concert for bands such as the Byrds, the Mamas and the Papas, The Beach Boys, Buffalo Springfield and more in Laurel Canyon, California. They also include personal interviews and first-hand accounts of life on the Laurel Canyon scene.  
Ariana Grande: Excuse me, I Love You: This documentary follows Ariana Grande and her team on her "Sweetener World" tour.  Much of this documentary includes footage from her performances with the occasional behind the scenes of ranging from dance practices to collaborations with other artists.
Shawn Mendez: In Wonder: This documentary follows Shawn Mendez on his self-titled album tour, while also providing much behind-the-scenes footage on his journey to self discovery.  This documentary is a more personal side of the artist many have not seen before featuring time spent with his family, inside details about his relationships and studio sessions for his new album, Wonder.
Jonas Brothers: Happiness Begins: This documentary tells the story behind the three Jonas brothers Jo, Kevin and Nick as they get their band back together while in adulthood.  This film provides answers to fans who wondered about why they split in the first place and how they managed to overcome their pasts and come together again.  This documentary also highlights aspects of their youth, such as when they were on Disney channel and even a glimpse into their lives before they became world famous pop-stars.
Elton John: Rocket Man: While his film may not qualify as a documentary, it was an autobiographical movie made about the life of Elton John.  This movie shows his journey all the way from John's youth to the peak of his career.  This film also highlights non-performance aspects of stardom and how the lime light is not always as glamorous as it seems.
Queen: Bohemian Rhapsody: Much like Rocket Man, this film can't be classified as a documentary; however, it was made in association with the remaining members of Queen.  This movie shows the life of a band in many aspects ranging from moments on tour to rough patches between members and even their last performance together at Live Aid before the tragic death of Freddie Mercury.
Other noteworthy documentaries about musicians include One Direction: This Is Us, Lady Gaga: Five Foot Two and Kurt Kobain: Montage of Heck.
Keep an eye out for new documentaries coming soon such as Billie Eilish: the worlds a little blurry and the Beatles: Get Back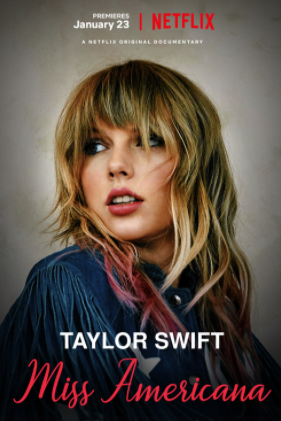 Leave a Comment
About the Contributor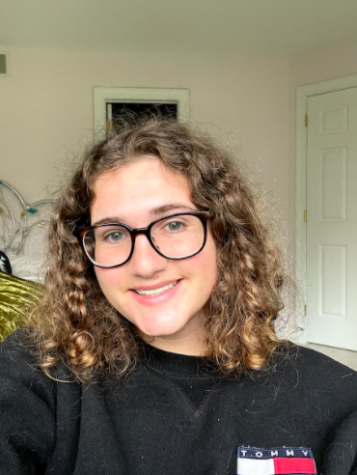 Abby Shurman, Co Editor in Chief




Abby is a senior and it is her third year at the Parkland Trumpet.  She enjoys writing about current events in the school and entertainment...