Jeff Bezos Steps Down as CEO of Amazon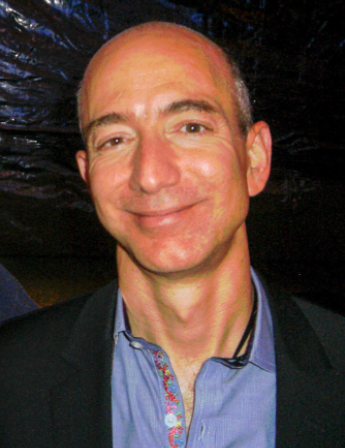 After twenty-seven years as CEO of Amazon, Jeff Bezos has decided to step down as Chief Executive to take the role of Executive Chair. When Bezos founded the company in 1995, internet access was not as easy to obtain as it is today. Nevertheless, the internet has evolved quite drastically since then and so has Amazon, elevating Bezos to become one of the richest people in the world. 
According to Screenrant, Bezos decided to step down because he's looking for a new start. Before resigning, he messaged his employees about why he's stepping down, and what his plans are as Executive. Bezos further explains to his employees that he intends to focus "on new products and early initiatives."
Bezos did not supply them with any information about these "new products," but he did provide a glimpse of what the new initiatives are going to look like. He knows that he will no longer have large time-consuming tasks to worry about, which prompts him to use his time to focus on other things like the Day 1 Fund, Bezos Earth Fund, Blue Origin, and The Washington Post. 
Taking over for Bezos in the fall  will be Andy Jassy. Jassy has led Amazon Web Services for the last 18 years. Both Jassy's and Bezos's management style mirror each other. The executives shine their focus towards the customer and business acuity. 
Thanks to the pandemic, Jassy will be running the highly profitable company since it has grown larger than ever before. 
Leave a Comment