A Recap on the COVID-19 Vaccinations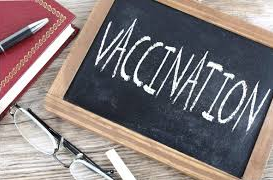 COVID vaccinations are currently being distributed to people daily with Pennsylvania still in the first phase of their vaccination plan. There are still many unanswered questions, so here is an update that may clarify some information on the COVID vaccine.
Who is currently/ or will be receiving the vaccine?
In the distribution process, Pennsylvania is currently still in phase 1A according to health.pa.gov. The people who are eligible to receive a vaccination within the 1A phase bracket are listed below from the health.pa.gov website. This list is organized into generalized categories and goes into deeper detail into what worker or illness specifically falls under each category.
Long-term care facility residents

Health care personnel including, but not limited to:

Emergency medical service personnel

Nurses

Nursing assistants

Physicians

Dentists

Dental hygienists

Chiropractors

Therapists

Phlebotomists

Pharmacists

Technicians

Pharmacy technicians

Health professions students and trainees

Direct support professionals

Clinical personnel in school settings or correctional facilities

Contractual HCP not directly employed by the health care facility

Persons not directly involved in patient care but potentially exposed to infectious material that can transmit disease among or from health care personnel and patients

People ages 65 and older

People ages 16-64 with high-risk conditions:

Cancer

Chronic kidney disease

COPD

Down Syndrome

Heart conditions, such as heart failure, coronary artery disease, or cardiomyopathies

Immunocompromised state (weakened immune system) from solid organ transplant or from blood or bone marrow transplant, immune deficiencies, HIV, use of corticosteroids, or use of other immune weakening medicines

Obesity (body mass index [BMI] of 30 kg/m2 or higher but < 40 kg/m2)

Severe Obesity (BMI ≥ 40 kg/m2)

Pregnancy

Sickle cell disease

Smoking

Type 2 diabetes mellitus
The next phase within the issuing process is phase 1B. According to health.pa.gov, Pennsylvania is still in phase 1A, but when phase 1B begins more people will be allowed to receive the vaccinations. These people include:
People in congregate settings not otherwise specified as long-term care facilities, and persons receiving home and community-based services

Behavioral Health/Rehabilitation Facilities

Community Residential Rehabilitation Services

Domestic Violence Shelters

Homeless Shelters or Individuals Experiencing Homelessness

Intensive or Partial Treatment Programs

Office of Developmental Programs Home and Community-Based Services

Office of Long-Term Living Home and Community-Based Services

Office of Children, Youth and Families Child Residential Facilities

First responders

Correctional officers and other workers serving people in congregate care settings not included in Phase 1A  

Food and agricultural workers

U.S. Postal Service workers

Manufacturing workers  

Grocery store workers  

Education workers 

Clergy and other essential support for houses of worship 

Public transit workers

Individuals caring for children or adults in early childhood and adult day programs
*All information in this list is found at health.pa.gov.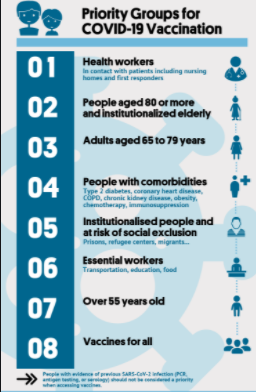 How long does the distribution process take?
In total there are four phases of the distribution process of the vaccination. This includes phases: 1A, 1B, 1C, and 2 (1). As said above, phase 1A is the current phase Pennsylvania is in with the administration of vaccines. As of now, there is no clear answer as to how long the whole process will take, but Pennsylvania may be behind on the distribution due to a mishap within the system.
The "Moderna" vaccine, is the name of one of the approved COVID vaccinations (3). According to Pittsburgh's Action News, PA health secretary Alison Beam said they had found that a shipment of the Moderna vaccine was unintentionally given as the first dosage of the COVID vaccine. In order to fix the issue, the state has decided to slow the distribution of the first and second dosage of the vaccinations in order to catch back up to their schedule (3).
How long does it take for the vaccine to be fully effective? How long will the effectiveness of the vaccination last?
After receiving the second dosage of the COVID vaccine it will be fully effective after about two full weeks. The vaccine will be around 95% effective, protecting the immune system against the viral infection from entering the body (4).
The research into how long the effectiveness of the vaccine will last is still being conducted, so there is not an exact answer at the moment.
The administering of the vaccination process may seem long, but hopefully, Pennsylvania will move into phase 1B of the distribution process and will proceed towards the light at the end of the tunnel.
(1) https://www.health.pa.gov/topics/disease/coronavirus/Vaccine/Pages/Vaccine.aspx
(2) https://www.health.pa.gov/topics/disease/coronavirus/Vaccine/Pages/Distribution.aspx
(3) https://www.wtae.com/article/coronavirus-vaccine-pennsylvania-health-department-update/35535969
(4) https://www.verywellhealth.com/length-of-covid-19-vaccine-immunity-5094857
Leave a Comment
About the Contributor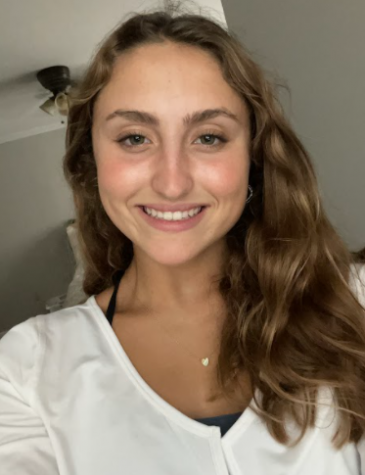 Madison Tewksbury, Editor in Chief
Madison Tewksbury, a Senior, is extremely excited to be a part of the continuing growing Trumpet Newspaper staff for the third year as editor in chief!...