Marvels New Limited Series on Disney Plus is just a Small Part of Their Master Plan
The Marvel superhero franchise is nothing new.  People of all ages can agree that their movies and comics are the perfect feel-good superhero stories.  After the last two Avengers movies came out in 2019, their ending left fans to wonder: what's next?  The Marvel franchise is no stranger to unexpected twists, which is why it was so shocking for fans when they announced they had much bigger plans than many people had anticipated.  Around the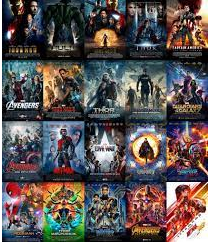 fall of 2020, the Marvel Cinematic Universe (MCU) Instagram announced many of their upcoming projects. Along with this exciting news, they clarified that they sorted their entire plan into four phases.  All Marvel movies up to this point were considered phase one (out of four).  Their next move (which we are currently undergoing), includes limited series TV shows streamable on Disney Plus.  There are three limited series that have been announced/released so far; Wanda-Vision, The Falcon and The Winter Soldier, and Loki (in chronological order).  
Wanda-Vision featuring Elisabeth Olsen as the Scarlet Witch and Paul Bettany as the Vision is a ten-part series that is now fully available to watch. *not to give too much away but, this was an awesome series*.  These superheroes have been seen before throughout various films in phase one, this series however continues their narrative relative to the comic books.
The next series features Anthony Mackie as the Falcon and Sebastian Stan as The Winter Soldier.  Although this series is not fully finished, a new episode is uploaded every Friday, and so far looks very promising.  These characters have also been seen throughout phase one films but are now given more prominent roles in these limited series.
There is not much information regarding the Loki series yet, however it does include that Tom Hiddleston will be reprising his role as Loki.  
Not to worry, even though they are TV shows instead of movies all of these series somewhat follow the original comics and still have the characters we know and love.  With all of these exciting releases, Marvel fans don't have to worry about missing a thing.  
Leave a Comment
About the Contributor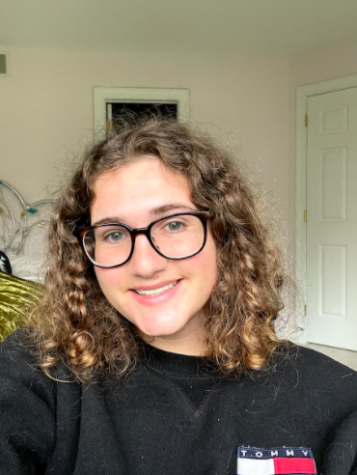 Abby Shurman, Co Editor in Chief




Abby is a senior and it is her third year at the Parkland Trumpet.  She enjoys writing about current events in the school and entertainment...