Recap of the 1st Week of Chauvin's Criminal Trial on the Killing of George Floyd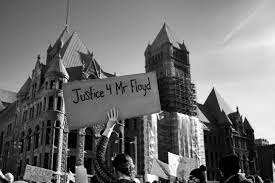 On May 25, 2020, 46-year-old black man George Floyd was killed in Minneapolis, Minnesota. According to NPR, Police officer Derek Chauvin knelt on Floyd's neck and has been accused of third-degree murder (intent to harm but not kill), second-degree manslaughter (causing death or great bodily harm to another), and second-degree unintentional murder (intentional murder that does not have premeditation). Chauvin's trial began on March 29th, 2021 in Minneapolis, Minnesota, and has been going on for the past week. Here is a recap of everything that has happened in this trial so far.
Chauvin pleaded not guilty to all three of his charges. According to CNN, defense attorney Eric Nelson stated that video evidence failed to show what exactly happened and that Chauvin followed his police training. Nelson also said that the cause of Floyd's death was "the result of drug use and preexisting health conditions." The prosecution witnesses varied in age, height, and race, but they all explained how they felt while witnessing Floyd's death. Darnella Frazier, the teenager who filmed the viral bystander video, testified and said that she saw her own Black father, friends, and family while she witnessed Floyd on the ground and being held down by Chauvin. She also said that "I didn't understand why they would do that." 
After Frazier's statement, the jury heard Chauvin's opinion. In excerpts of Floyd's final moments, Chauvin stated that "We had to control this guy because he's a sizable guy. It looks like he's probably on something." Paramedic Derek Smith was at the scene and said "I thought he was dead" while Chauvin was still kneeling on Floyd. Afterward, Floyd's girlfriend, Courtney Ross, admitted that Floyd was hospitalized for a drug overdose in March 2020 and he has most likely started using it again in May 2020. Lastly, the final witness of the week was Lieutenant Richard Zimmerman who is the head of the homicide division in Minneapolis. He claimed that Chauvin's actions were "totally unnecessary," but in cross-examination, he did state that an unconscious person can become combative when revived. 
It is unclear as to what the verdict will be for this case as it has only been one week since the trial has started. This trial is important for Floyd's family as it will help provide closure for the unfortunate circumstances where they lost a loved one.
Leave a Comment
About the Contributor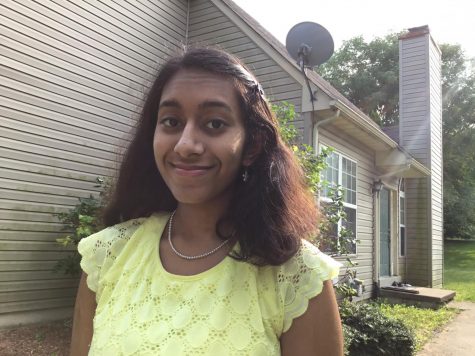 Shaiyan Feisal, News Editor
Shaiyan is a senior, and this is her second year in the Trumpet. She enjoys writing news, opinion, and health articles. She's in Girl Scouts and various...