Biden's Economic Plan to Focus 1st on Infrastructure This Month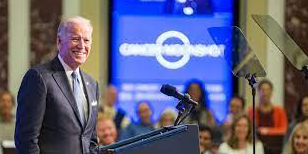 Last week, President Joe Biden spoke upon the beginning of his multi-trillion economic recovery plan. This includes the social and economic infrastructure of our country, specifically fixing aging bridges, roads, rail lines, and utilities. 
According to The New York Times, the scale of the infrastructure program is so big that it is going to call for fifteen years of higher taxes on corporations in order to completely balance eight years of spending. He plans to pay for this by raising the corporate tax of 21 percent to 28 percent. He has promised not to raise taxes on those making more than $400k a year, but "believes that we have an opportunity to rebalance" parts of the tax code that are 'out of date,' according to CNBC. 
"
"It is not a plan that tinkers around the edges," Biden said."
— President Joe Biden
However, the number one problem that Biden faces is not enough construction workers. According to Global Times, in mid-2020 as the industry began to recover, there was still a labor shortage of 350,000. Having skilled workers is vital for Biden's plan, which the U.S. currently lacks.
Not only does this economic recovery package involve infrastructure, but Biden also pitched the first phase to include global competitiveness, racial justice, and the fight against climate change. 
The American Society of Civil Engineers says that an infrastructure update for our country is long past due. The experts' latest "report card" gave our nation's infrastructure an overall C minus. *add info about what specific criteria is in their "report card"*
The bunch estimates that our nation meets an infrastructure "investment gap" of almost $2.6 trillion over a period of ten years. Ongoing underinvestment will end up costing more than three million jobs and $10 trillion in GDP by 2039. 
Leave a Comment