Keeping Up with the Newest COVID-19 Rules
With the new 2021-2022 school year beginning it's a good idea to check in with the latest COVID-19 protocols and keep up to date with the current school rules. With the pandemic, guidelines change quickly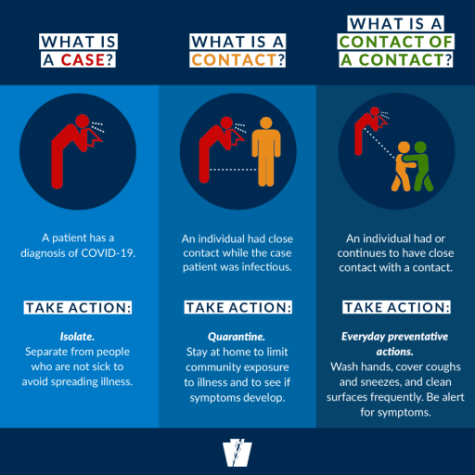 and it can be difficult to keep up. Continue reading to make sure you are staying as safe as possible during this ever-changing time. 
Starting at the beginning of the school year all students and staff K-12 are required to wear masks to school. The Parkland School District is using a face-covering decision matrix, with three different tiers based on the number of cases in the Lehigh County, percent of test positivity rates, PSD COVID-19 cases, evidence of community or school spread, and percent of students and staff vaccinated. Along with mask requirements, physical distancing during school hours, frequent handwashing and ample hand sanitizer usage, and cleansing and sanitizing needed areas are current rules required by the district. 
Along with PSD rules, Pennsylvania state governor, Governor Wolf has imposed a new restriction that went into effect on Tuesday, September 7th. Governor Wolf's new mandate has made masks required in all schools across Pennsylvania. This means as long as the mandate stays in effect, and as of right now there is no end date, the current tier system created by the PSD will not be used.
Along with rules during school hours, requirements continue into school sports as well. If a school athlete is feeling unwell or showing symptoms of COVID-19 they are to stay at home and contact their athletic trainer or coach. If an athlete feels symptoms during practice they should be sent home immediately. After being diagnosed with COVID-19 they must wait at least 10 days since the symptoms appeared to come back to their respective sport. Parkland also encourages all students and athletes able to, to get the COVID-19 vaccine but it is not required to be eligible to play a school sport. 
During a time such as a pandemic, normal actions like going to school can be overwhelming and confusing. Remember that you, your fellow classmates, and your teachers' safety are of utmost importance. Following all school and state guidelines is vital for the protection of you and everybody around you. All information above can be found on the Parkland School District official website (https://www.parklandsd.org/), along with extra details about COVID-19 restrictions.
Leave a Comment
About the Contributor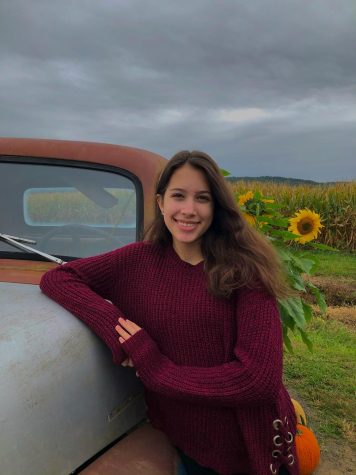 Sarah George, Staff
Sarah is a Junior and it is her second year writing for the Parkland Trumpet. She likes writing for Trojan Chatter and the entertainment section. In her...