Senior Brynn Dreisbach's Stunning Achievements
Recently, Senior Brynn Dreisbach has achieved an inspiring milestone for all volleyball players. During their game against Liberty, Dreisbach earned her 1,000th career point. This milestone is one of historic proportions as Brynn is only the 4th player in Parkland history to do so, and few players in our area have achieved such success. She couldn't believe it when she found out at practice after the game and was ecstatic at the news. 
Although the point was scored by Brynn, she wants everyone to know that she couldn't have done it without her team.  She says "This achievement is more of an honor to my team, rather than me." 
Brynn has been playing volleyball since she was in 6th grade and plans to continue in college. Clearly, her determination in the sport is inspiring and her hard work has paid off tremendously. 
With practice and years of experience comes wisdom, and she offers newcomers to the sport clear advice: "Mistakes are important to thrive." 
Although all of these achievements are remarkable and noteworthy, they are not her only major accomplishments this year. Brynn was named Lehigh Valley Live Player of the week! Also, she has been nominated for The Morning Call's Athlete of the Week. 
Her impact on Parkland's Volleyball team is incredible and she, without a doubt, has a bright future in the sport. 
Leave a Comment
About the Contributor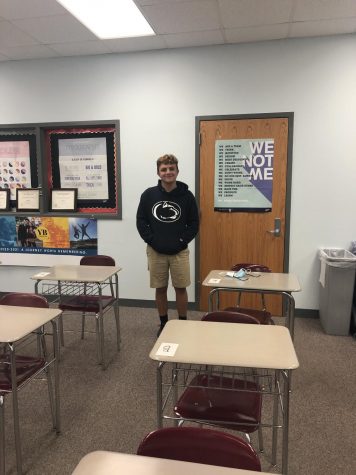 Mason Todora, Entertainment Editor


Mason is a junior and this is his second year in Trumpet. In his free time, he enjoys writing freely and watching his dogs when he is not working....