Ushering in Change: SCOTUS to See First Black Woman on the Bench
UPDATE: As of 2/25/2022, Judge Ketanji Brown Jackson is the president's official SCOTUS nominee. 
Associate Justice Stephen G. Breyer's recent retirement announcement sent shockwaves through Washington, leaving political insiders and journalists wondering who President Biden will nominate to fill his seat. 
Justice Breyer has held a seat on the bench for almost three decades and is the oldest member of the Supreme Court at 83 years old. He is also one of the only Jewish justices the US has ever had. A well-respected legal expert, Breyer has been known during his time on the bench for his legal pragmatism and ability to work across the aisle. He gained an appreciation for public service at a young age, with both of his parents holding jobs as public servants. His legal career has been full of successes, with Breyer even earning the title of Special Prosecutor on the Watergate Special Prosecution Force in 1973, according to legal resource Oyez.com. Colleagues across Washington are bidding him farewell, with Senator Chuck Schumer (D-NY) saying that, "America owes Justice Breyer an enormous debt of gratitude," according to NBC News. Breyer has famously fought for a more flexible approach to interpreting the Constitution, placing an importance on the framers' intent as well as his decisions' legal consequences. It is expected that Biden will fill Breyer's seat with a more liberal justice with views similar to Breyer's. 
Biden also promised to nominate a Black woman to the court. If successfully appointed, this would be the first time a Black woman has held a seat on the SCOTUS bench. Let's meet the potential candidates.
Judge Ketanji Brown Jackson has been recently elevated to the US Court of Appeals for the District of Columbia, the second most powerful federal court in the country. She is 51 years old,  has experience on DC's federal district court, has clerked for Justice Breyer himself, and has been an assistant federal public defender. Because of her recent promotion, she is already familiar with the vetting process and has interviewed with the President. She also holds degrees from Harvard and Harvard Law School. Her experience is undoubtedly above and beyond, and she would make an excellent fit for the court.
Justice Leondra Kruger was the youngest person ever appointed to the California Supreme Court when then-Governor Jerry Brown appointed her to the bench in 2014. Kruger, now 45, also has an impeccable resume, having clerked for the late Justice Stevens, she has argued 12 cases for the government in front of the Supreme Court, and she served as acting deputy solicitor general for the Obama administration. During her time in California, she authored important opinions on the 4th amendment, and she earned the Attorney General's Award for Exceptional Service in 2013 and 2014 for her job performance at the Justice Department. She is another great fit for this position.
Judge J. Michelle Childs is a recent nominee to the US Court of Appeals for the District of Columbia, the same court Judge Jackson is serving on. She is 55, and holds a degree from the University of South Carolina School of Law, which makes her incredibly valuable, as she is the only frontrunner to hold a degree from a public college. In the era of accusations of elitism in politics, it is more important now than ever before to fairly consider candidates with degrees from non-Ivy League schools. Judge Childs has over a decade of experience in private practice and has copious amounts of experience in the South Carolina Circuit, serving as a state court trial judge, as the deputy director of the South Carolina Department of Labor, Licensing and Regulation, and as a commissioner on the South Carolina Workers' Compensation Commission, according to CNN. The court would absolutely benefit from her presence.
Overall, Breyer's retirement brings the American people promising candidates to fill the seat he has given such an honorable reputation.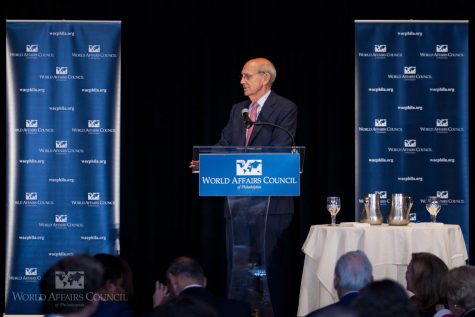 Sources:
https://www.nbcnews.com/politics/supreme-court/justice-stephen-breyer-retire-supreme-court-paving-way-biden-appointment-n1288042 
https://www.oyez.org/justices/stephen_g_breyer 
https://www.cnn.com/2022/01/26/politics/shortlist-breyer-replacement-supreme-court/index.html
Leave a Comment
Your donation will support the student journalists of Parkland High School. Your contribution will allow us to purchase equipment and cover our annual website hosting and printing costs.
About the Contributor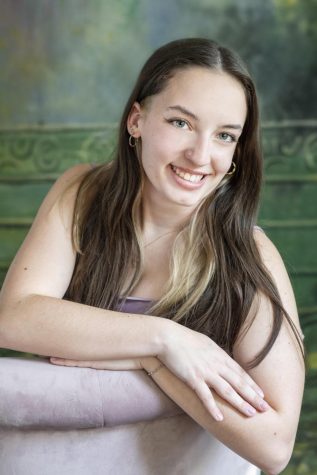 Gabby Landis, Opinion and Entertainment Editor


Gabby is a senior, and this is her second year writing for the Parkland Trumpet. She enjoys writing about politics and current events. She is...