The 2022 Oscar Nominations are in: Everything You Need to Know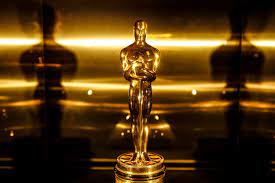 Dune set the stage, Kristen Stewart got her first nomination, and Andrew Garfield dominated. What does all this mean, you ask? Why, the 2022 Oscar Nominations were released, of course. The last year and a half have been a struggle in the cinematic world, with Hollywood having to learn to adapt to a pandemic. But in 2021 it felt like movies were truly coming back, whether it was streaming them for the first time from our couch, or being able to head to the movie theaters to get the full experience we've all been craving. The past year left us with a hefty batch of movies, which the Academy was able to compile into another grand award season.
Starting back at the beginning, Dune completely took over the nominations this year. The film got a total of 10 nominations, ranging from Best Picture, to Sound, to Cinematography. Although this wasn't a surprise, it was exciting to see how many different categories it popped up in with the mixed public review it had gotten when first released. 
Dune's other competitors for Best Picture include Belfast, Coda, Don't Look Up, Drive My Car, King Richard, Licorice Pizza, Nightmare Alley, West Side Story, and The Power of the Dog. Belfast and The Power of the Dog are favorites of the category; both got many other nominations in key categories such as Directing and Actor in Supporting Role. On the flip side, Don't Look Up, got no nominations in either of these categories, a common indicator it will be less likely to win. 
Moving over to some notable people, each of Andrew Garfield's most recent movies were nominated at least once; he even got nominated for Actor in Leading Role, marking his second Oscar nomination. Between tick, tick…BOOM!, The Eyes of Tammy Faye, and Spider-Man: No Way Home, Garfield has had a busy year. Kristen Stewart got her first-ever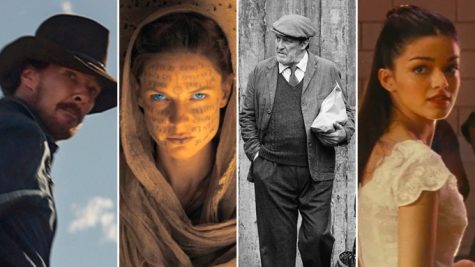 Oscar nomination for Spencer, a movie following the story of Princess Diana. Along with those exciting nominations, history was made by Cate Blanchett. She set a new record as the first and only female actress to ever have 9 credited roles in Best Picture nominated movies. The nominations of Nightmare Alley and Don't Look Up made this record come to be; even though Blanchett ended up not getting a nomination herself.
While countless nominations were no-brainers, there are still many people and movies that surprisingly, did not appear. One of these being House of Gucci, who had a difficult time this year, with the film getting only one nomination in Best Makeup, and neither Lady Gaga nor Jared Leto received a nomination for acting, to the surprise of many. Although Belfast, and Dune were two of the top films being nominated, many were shocked to find actress Caitriona Balfe of Belfast and star director Denis Villeneuve of Dune not nominated for their respective categories. Some fans were also dismayed to see Spiderman: No Way Home, arguably one of the most monumental films of 2021, only nominated once, in Visual Effects. Superhero movies tend to have a difficult time at award shows such as the Oscars, so while this might have been disappointing, it was not very surprising. 
It seems films are finally coming back, and are planning to stay. The lineup of movies this past year has been a full one. Being able to see movies again was something we all needed; while still dealing with the effects of a pandemic, it was nice to have an escape every once in a while. This past year has allowed us to enjoy an art we have sorely been missing, and although not every movie is able to be appreciated in the Oscars this year, the millions of fans that will continue to flock to the theaters can do the job just as well.
Unfortunately, I am not able to ramble about the Oscars forever and the nomination list is rather long; so look here for the full list of nominations to check the ones I did and did not mention: https://www.oscars.org/oscars/ceremonies/2022
To find out the results of these nominations tune into the Oscars on March 27 on ABC.
Leave a Comment
About the Contributor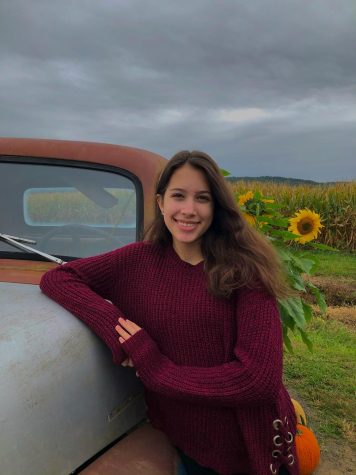 Sarah George, Editor-in-Chief
Sarah is a senior and it is her third year writing for the Parkland Trumpet. She likes writing for Trojan Chatter and the entertainment section. In her...