Alex Forgosh Receives Coca-Cola Scholarship
Alex Forgosh is among one of the 150 students to receive the Coca-Cola Scholarship. Asking about the scholarship, Alex Forgosh said, "The scholarship is meant to recognize students 'for their capacity to lead and serve, as well as their commitment to making a significant impact on their schools and communities.'" 70,000 students apply for the scholarship every year and is one of the largest merit based scholarships. Alex's involvement in the community as a lacrosse player, volunteer firefighter, and president of the Latin Club all contribute to him receiving this scholarship.
The application process begins with your transcript listing of activities, grades, and demographics. After that, the remaining 1,600 applicants write an essay to get to the final round of applicants. After the essay, 250 are selected for a 30 minute interview to talk about the scholarship.
It's important to note that the scholarship is worth way more than the money it offers. It creates a network of skilled people who remain in contact long after graduation. Since other applicants may be older and some still in college, the scholarship is designed to help those succeed in a field of an applicant's choice through mentorship of past winners. Let's once again congratulate Alex for earning this scholarship through his hard work and wellness to help his community.
Leave a Comment
About the Contributor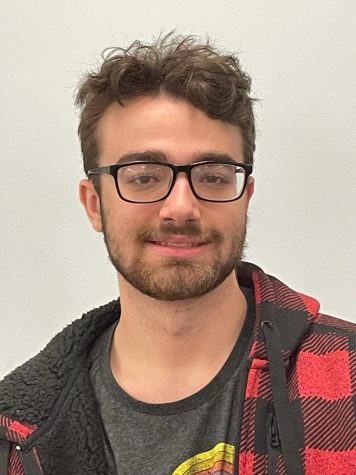 Gabriel Lake, Staff
Gabe is a senior and is a writer for the Parkland Trumpet. He likes cold weather, technology, and horror movies.