The Call of D131-Freshmen Get a First Look at Siberian Huskies
The freshmen students of Parkland High School read Jack London's Call of the Wild their first year up at the high school. For the class of 2025, Ms.Beck's English class took their learning to another level. What better way to learn about a book than to have visuals, pictures, and paws? On a sunny Friday in April, Arctic Paws Dog Sled Tours mushed to our high school campus to help the freshmen get a better understanding of what Call of the Wild's main character Buck and team were like. It was all smiles and slobber as the classes sat around and listened to professional musher Susie Marsh explain what Siberian huskies/Alaskan Malamute dogs are like and how they stand long, cold winters. With four layers of fur, the dogs were panting and laying around a real dog-pulling sled. Susie Marsh and handler Eric Walker are located at the Shawnee Inn and Golf Resort where they run sled-dog tours during the winter. You can schedule your own dog sled tour this winter through their website.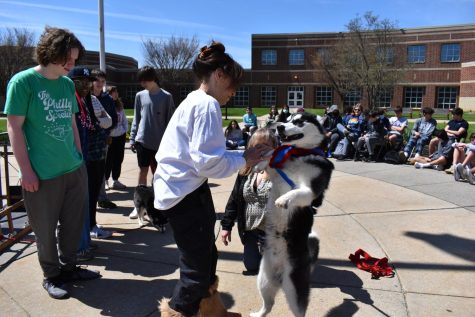 The Trumpet staff had the opportunity to speak with the dog handlers and some students about their pup-tastic assembly.
Freshman Jade Phoenix tells our press, "I think they're so cute and I love dogs, I love dogs so much though. I just think that they're really cute and nice." It was no doubt that everyone who attended was fawning over the huskies.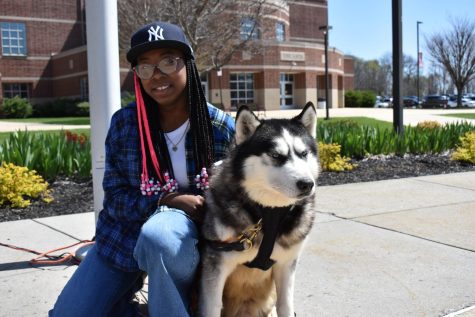 Eric Walker, a dog handler at the event answered some questions as well. 
Q: Do you do this for a living? What do you do?
A: We do this for the dogs. We've been doing it for about 15 years.
Q: Have you been doing this all your life? Where does the passion come from?
A: I've had dogs all my life, but a good friend of mine invited me one day to go dog sledding with him. His wife wasn't feeling well and that was 15 years ago and the rest is history, as they would say.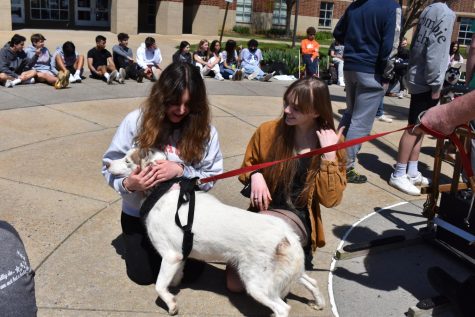 Q: So where are you guys located?
A: The Inn at Shawnee right off of I-80 on the Delaware River.
Q: When is your busiest time of year? What happens during the summer when there is no snow?
A: They all sit around the house or under the car-port that we built for them, and they've got 2 fans that are 48 inches in diameter that blow air and misters that help keep it cool.
Q: Do you ever give them haircuts because it gets so hot?
A: No. You don't want to cut their fur because there's so much and it's so complex, that if you try and cut their hair fur or shave them, and that causes that when it tries to grow back in to be more problematic
Q: Which is your favorite dog?
A: All of them.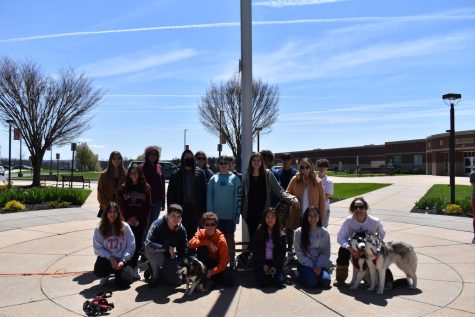 Parkland High school graciously thanks Arctic Paws for coming out and spreading the love and education of sled dogs with our students.
Leave a Comment
Your donation will support the student journalists of Parkland High School. Your contribution will allow us to purchase equipment and cover our annual website hosting and printing costs.
About the Contributor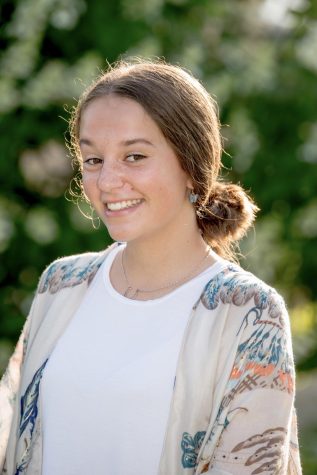 Ryan Englebert, Staff writer
Ryan Englebert is a Junior in her second year in The Trumpet newspaper. She enjoys writing entertainment and feature articles. When she isn't writing,...