It's not up for debate: Parkland Debate Team has a sweeping victory in the first round of EPC debate
This past Thursday, October 20th, you may have noticed an influx of students wearing business attire and maybe one particular student (who may or may not have been me) stumbling through the halls in a pair of heels. This was Parkland's Debate Team, who hosted a debate with numerous schools throughout the valley.
Consisting of 28 students, Parkland High School's Debate Team is well-established throughout the school and the community. Through September and December, the team convenes on Mondays and Wednesdays between 5:30 and 7:30 PM to practice and prepare for competitions. These competitions take place at local high schools, where teams compete amongst each other.
Every year, there is a prompt that is the central focus for that season. This year the prompt is, "The United States Federal Government should substantially increase security cooperation with the North Atlantic Treaty Organization in one or more of the following areas: Artificial Intelligence, Biotechnology, and Cybersecurity." 
The team is divided into Varsity and Junior Varsity. Varsity consists of four separate squads, each with 5 members. Junior Varsity consists of two squads each with 4 members. The squads are divided into affirmative and negative teams and compete against the opposing teams by arguing for or against the prompt. The squads are divided into numerous roles, first speaker, second speaker, questioner, rebutter, and researcher on varsity.  The goal of each squad is to successfully support their argument while clashing with the other team's position. 
This Thursday, Parkland hosted the first competition of the season, where Emmaus, Central Catholic, Allen, and Dieruff were in attendance. Parkland had four squads competing and won all of the matches. Congratulations, Parkland Debate Team – we know you will continue to succeed! 
Leave a Comment
About the Contributor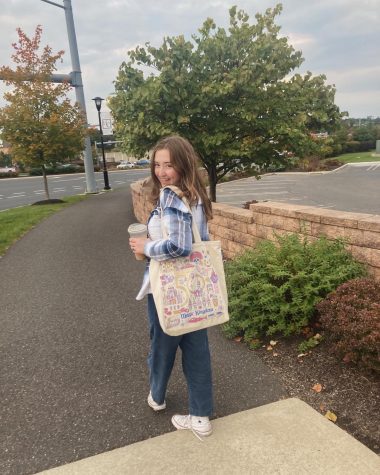 Elsa Hoderewski, News Editor
Elsa Hoderewski, a sophomore, is overjoyed to be writing for The Trumpet this year. As she likes to involve herself in the community, Elsa enjoys student...