'Step'ping Into Tryouts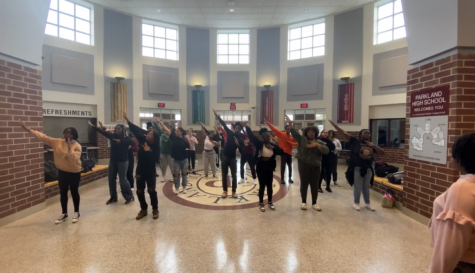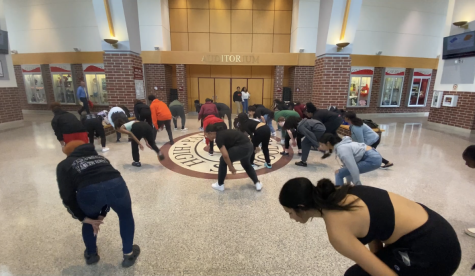 From October 17th through 19th girls and boys from all grades have been piling into Mrs.Igo's room eager to see what this year's step team has in store. The leaders of the group: Jada Williamson, Zubediyah Redmond, Zhane Pollard, Christiana Mattei, and Lesly Bastien have anxiously been preparing new steps and waiting to see all the new faces interested in step this year. 
Stepping is a form of dance that comes from African-American culture. This style of dance dates back to slavery, as slaves would bang on drums and march in the streets during rebellions. Step as we know it today is used to make a statement loudly, while also entertaining and bringing groups of people together. 
Christiana, a junior as well as one of the co-captains, says, "I'm excited to see who improved after the previous week of practice. I love seeing everyone come together and work as a group and this role helped me learn about myself and improve on helping others." 
Tia Alnamos, a freshman at Parkland High School who has been to all the practices, was able to give her take on being introduced to step last week. "The practices are a good way to get to know captains before tryouts." She goes on to say, "It is a really fun way to make friends with people you could potentially be spending a lot of time with." Leon Gonzalez, sophomore, agrees with Tia that it is a great way to meet other people. He adds on saying, "What I really like about the step team is the friendly competitiveness." 
We wish everyone the best of luck with their upcoming tryouts on Wednesday, October 26th, and can't wait to see the Step Team shut it down this school year. 
Leave a Comment
Your donation will support the student journalists of Parkland High School. Your contribution will allow us to purchase equipment and cover our annual website hosting and printing costs.