Mr.Moniz Speaks on His Background, Education, and Advice to Seniors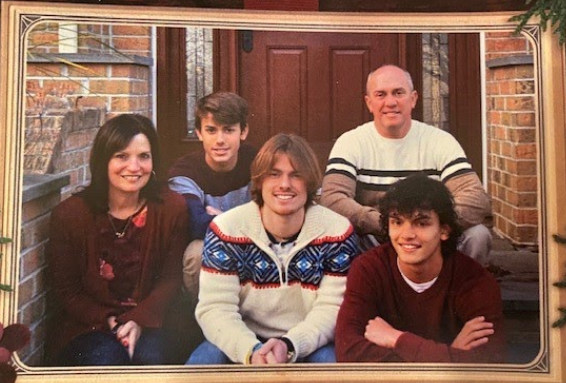 Mr.Moniz is well known as the principal at Parkland High School. To many, he is the guy who works in the main office and keeps the school running. After interviewing him I have found that his high school experience is similar to many students today. Mr.James Moniz grew up on the south side of Allentown and attended Dieruff High School for all four years. He was the oldest of four and had to work all throughout high school because his family wasn't extremely wealthy. Moniz states that in high school he, "had a good experience and strong relationships with my teachers, enjoyed being in the high school environment and saw myself who could do that for a long time." In high school, he was a class officer, was in student council, honors societies, and he played tennis. He loved history and math and originally thought about maybe becoming an engineer, lawyer, or politician. 
Despite his thoughts about his career path, he decided to attend Millersville University for his undergraduate degree in social studies education. Following that, he moved back home and attended East Stroudsburg University and received his master's and principal certification. When he began his career in education, he started as a substitute teacher and received a contract from Raub Middle School in global studies. After that, he taught at Dieruff High School, then was the assistant principal and principal at South Mountain Middle School, and then became principal at Dieruff High School where he also coached tennis. 
Moniz states that his favorite thing about being the principal, "is the relationships you make with students and being able to witness their accomplishments due to their hard work." He also has been amazed by student's reactions to various situations, such as the shooting in Parkland Florida. He explains that "the response to the situation showed how much we cared about the situation." He also adds how he is "very proud of my staff's instructional work and growth during this unprecedented coronavirus period."
Following the questions on his background, I asked him a few questions about himself and his family. Moniz states that in his free time, "his wife and three boys like to camp and go to New York and the Poconos. My family is definitely explorers and we love going to the beach. Overall, I just love spending time with my kids because time goes by so fast." He adds a fun fact about himself stating that, "during my honeymoon, I learned to surf in Maui, and surfing is by far the coolest thing I've ever done. It's exhilarating. I still remember helping my kids surf in North Carolina during one summer." 
At the end of the interview, I asked him what advice he could give to seniors where he then stated, "Stay true to who you are, work hard, pour yourself into your schoolwork, meet new people and make friends, and keep an open mind. If you're not decided about your future, it will come, don't rush it."
Leave a Comment