How To Engage with a Foreign Language Over the Summer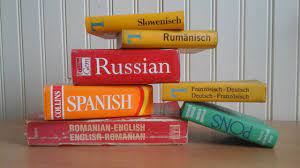 If you've taken a foreign language this year, you've learned lots of new verbs, vocabulary, and grammar rules. It would be a waste to forget all of this information you retained during the school year over the summer. Since summer vacation is just around the corner, here is some advice to help you remember most of the knowledge you learned from your foreign language class this year. 
The key to remembering information is practice. Practicing a foreign language over the summer may seem boring, but who says it can't be fun? One aspect of becoming fluent in a foreign language is being able to understand a conversation in said language. You can do this by watching foreign TV shows or movies in the language you're currently learning. In fact, according to The Conversation, "Research reveals that language learners who frequently watch foreign-language TV programs outside of school tend to be better at listening, reading, and vocabulary."  If you'd like, you can use English subtitles in order to completely understand what the people are saying, but if you are in your 3rd year or higher, I'd say you should try without subtitles. If you want another challenge, you could try translating whatever movie or tv show you're watching to a friend or family member. 
Another way you can practice remembering skills you learned this school year is by reading the news in the foreign language you're learning. It doesn't have to be every day, but even spending a few minutes reading the news per week can allow you to learn some new vocabulary and improve your reading comprehension skills. Furthermore, another way to do this is by reading books at your reading level in your foreign language just for fun. You can probably find books from whatever genre you like by searching for them online, but you could also ask your foreign language teacher for some guidance. 
In addition, one other way to practice your comprehension skills is listening to music in the foreign language you're learning. This is an enjoyable way to practice deciphering what the artist is saying. There are a variety of genres to choose from, and you might even find a new favorite musical artist. This shouldn't be something that you force upon yourself. If you don't like the genre you're listening to, you can try another song or even another genre. You won't be able to sharpen your language skills if it's not something you enjoy. 
Remember that it's okay to forget some words while you're learning a foreign language. Nobody's perfect, but practice can help you retain as much information as you can. Even though there are some apps you can use to practice such as Duolingo and LingoDeer, it is easier to learn if you make it fun. Also, most foreign language teachers understand that you might forget some terms or important grammar rules within the first few weeks of school. They understand that you just returned from summer vacation and that you'll need time to adjust. If you practice or not, you'll eventually get used to frequently speaking your foreign language once the school year starts. 
Sources: https://theconversation.com/watching-foreign-language-tv-during-the-coronavirus-pandemic-can-help-you-learn-a-new-language-141170#:~:text=There%20is%20now%20increasing%20evidence,at%20reading%2C%20listening%20and%20vocabulary.
Leave a Comment
Your donation will support the student journalists of Parkland High School. Your contribution will allow us to purchase equipment and cover our annual website hosting and printing costs.
About the Contributor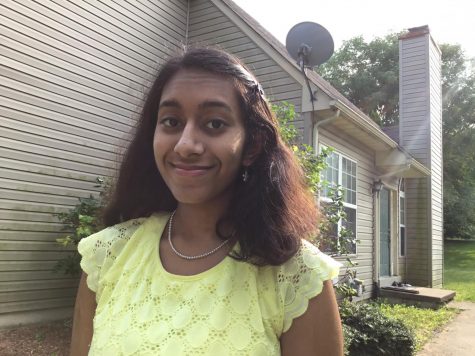 Shaiyan Feisal, News Editor
Shaiyan is a senior, and this is her second year in the Trumpet. She enjoys writing news, opinion, and health articles. She's in Girl Scouts and various...