Seniors Prepare for College as Summer Begins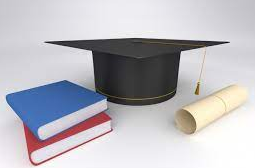 Congratulations! You put your deposit down to attend your chosen college, and you're about to earn your high school diploma. Now what? Orientations, move-in day, scheduling classes, and college campus tours are all on the to-do lists of graduating seniors as the day that they become college freshmen gets closer. 
As confusing as your college's portal and infinitely long checklists may seem, they include important steps that will help prepare you for your first day as a college freshman. Here's a list of things that most colleges require before the first day
Make sure all your financial aid is sorted out and all required paperwork (transcripts, ap scores, sat scores, etc.) is sent to your chosen school

Take any placement tests if required 

Start looking at classes and make a timeline of your year or all four years in order to have some type of plan

Think about taking courses over the summer in order to save money

Start looking for a roommate, or roommates if you haven't already found one. This can easily be done by talking to people found on your colleges Instagram or Facebook group

If your college allows you to live off-campus, and you decide this is the best decision for you, start apartment hunting or looking for roomates

Begin to look at jobs in the area that your college is in

Email or call admissions counselors to ask questions regarding housing, financial aid, classes, etc. 

Start making a list of furniture and items that you need for college

If you are going to college in a city, decide your means of transportation (does the college allow you to have your car on campus? Is there public transportation?)

Decide what you meal plan works best for you

Settle on a major (you can usually change your major during the summer), or choose undecided/undeclared

Talk with your family about having a graduation party, if you decide you want one

Work on your resume and polish it

If you're a premed, pre law student, start researching requirements of grad schools (volunteer hours, clinical hours, research, class requirements/recommendations)

Connect with your roommates and plan what items each person is bringing. For example, for more expensive items, like coffee makers or printers, decide how you want to split the cost. 

Make a list of goals for college

Research student life on your campus and start thinking about what clubs and activities you want to participate in

Apply to any last-minute scholarships

Look at any guidelines and requirements in regards to the pandemic (vaccinations required? Masks required during classes? etc.)
Lastly, spend time with your family and friends and enjoy your summer!
Leave a Comment