All You Need To Know About Cryptocurrency
Cryptocurrency, also known as "crypto," is a form of digital currency that is not regulated by the government where one can buy goods and/or services. It is regulated through Blockchain, which "is a decentralized technology spread across many computers that manages and records transactions" (Nerdwallet). Many people have gained an interest in crypto due to the security Blockchain provides and the possibility to trade for profit in the future. According to Nerdwallet, there are over 6,700 cryptocurrencies traded across the globe, but the most popular one is Bitcoin. Some other common ones are Ethereum, Binance Coin, and XRP. Although it can seem similar, investing in cryptocurrencies is different from stocks. While stocks are a fraction of owning a franchise (Investopedia), experts claim that cryptocurrency are "speculations and not real investments" (Nerdwallet). 
How can you buy cryptocurrency? According to Investopedia, the first step is to sign up for a cryptocurrency exchange, which allows for a person to sell, buy, and hold cryptocurrency. There are some exchanges where someone remains anonymous, but most require authentication; these platforms are known as "Know Your Customer" types. Mainstream cryptocurrency exchanges are Gemini, Kraken, and Coinbase; they all offer Bitcoin and some other cryptocurrencies. After gathering personal documents and proving your identity, the next step is connecting to a payment option. According to Investopedia, cryptocurrency is legal in the United States, but some banks might not allow any deposits on crypto-related websites. Therefore, it is important to check with your bank to see if your bank allows crypto-related transactions. There are different fees for deposits via a debit card, credit card, or a bank account. There are also exchange fees per transaction, so it's important to research the fees connected with each payment. It is also possible to buy crypto using your PayPal account. Common cryptocurrencies can be bought directly through PayPal, but if it's a rarer crypto you might have to use your PayPal account and buy it from third-party providers. 
After picking an exchange and a payment method, the next step is placing an order. Most crypto exchanges offer market, limit, and stop-loss orders. Based on investor.gov, market orders are used to buy or sell security immediately, while limit orders buy or sell security at a specific price or better. A stop-loss order is placed upon a broker to buy or sell a specific crypto when it reaches a certain price. You can also set up ways to invest in recurring investments such as every day, week, or month. The final step is storing the digital assets that you purchased. Most people use "wallets" to safekeep their assets. According to Investopedia,  hot wallets are online wallets that are based on internet-connected devices such as phones and computers. Hot wallets are useful for small amounts of cryptocurrency because there is the possibility of it getting stolen. The chances of it being stolen decreases when you use strong passwords, safe internet browsing, and two-factor authentication. Cold wallets are ones that aren't connected to the internet. One method to store crypto offline is a paper wallet which is something that can be generated off of websites. You can't access the cryptocurrency unless you have the paper with the private key. A more common method is a hardware wallet. Usually a USB drive stores a user's private keys securely offline. Cold wallets are more secure to store cryptocurrencies, but it is more complex to set up compared to hot wallets. 
Some other options to buy crypto is using a Bitcoin ATM. According to Investopedia, a person inserts money into the machine and gets Bitcoin that is transferred to a digital wallet. There are also P2P (peer-to-peer) exchanges, but it eliminates the anonymity that some crypto buyers desire. People post requests to buy or sell Bitcoin and include information about payment methods. Speaking of selling cryptocurrency, it can usually be sold at the same venue where you bought the crypto. The process is similar to buying crypto, but the price range can vary based on the demand. 
It is evident that cryptocurrencies are becoming more popular today. If you are under 18, you can buy some cryptocurrencies, but some exchange platforms do not allow minors to be on their platforms if they believe it's too much of a risk. As we're still in the middle of an ongoing global pandemic, many have found it easier to buy and/or sell goods on the internet. Some people enjoy using it as it is deemed safe, while others point out that it is a way to stay interconnected with the entire world. Even though diving into cryptocurrency sounds intimidating, if you take proper safety measures and use proper procedures, it will be an investment that is surely worth your buck. 
Sources:
Leave a Comment
About the Contributor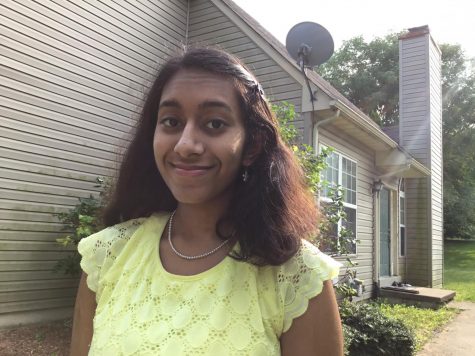 Shaiyan Feisal, News Editor
Shaiyan is a senior, and this is her second year in the Trumpet. She enjoys writing news, opinion, and health articles. She's in Girl Scouts and various...