Brrrrrr, Winter Sports are Back!
With the fall season of Parkland Athletics coming to an end, the winter season is gearing right up. Sports are an all year-round thing here at the high school and it's taken very seriously by its players. So as the leaves fall off the trees and onto the fields, everything is now inside for the snowy months to come. Athletes are still sweating and training as the weather changes and we can't be more excited for another year of winter sports. Indoor sports are as follows: Basketball, Indoor Tack, Swimming, Wrestling, and Ice Hockey. I was able to contact some of the coaches and players for some of these sports and pose a few questions to ask about their upcoming winter seasons.
Assistant Athletic director, Mr.Tice, has been involved in winter sports for 34 years. He states the most exciting thing about winter sports is the noise level at the swim meets, especially against Emmaus. Senior leadership is vital to not only a positive team environment, but also within the whole entire school. He states EPC 18 is a strong conference and Nazareth is the one to look out for. Parkland looks forward to an extremely competitive winter sports season.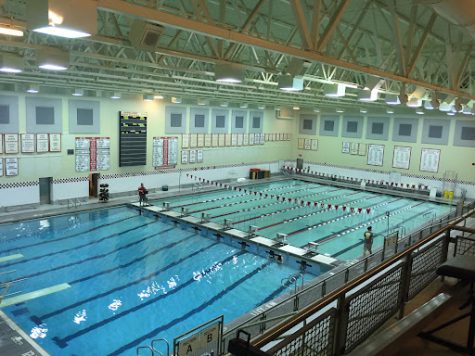 Leading Boys'  Basketball this year is Coach Stephens. He has been coaching for 25 years and this is his 14th season at Parkland. He says that the most exciting part of winter sports is developing positive relationships with the players and competing for championships. He already has a lot of solid players and some new varsity recruits. One of the team's biggest concerns on the court will be Central Catholic Coach. Fingers crossed the boys will have another fantastic season!
Coach Ohlson oversees the Girls' Basketball program and has been doing so since 2018. He loves the raw emotion that comes from fans in the stands of winter sports events. The team is fortunate to have players back from last year like Jesse Schmidt, Paige Spang, Zoe Wilkinson, and Maddie Siggins. Although the team is not allowed to recruit freshmen, the middle school programs are an exception to develop the girls to get ready for the high school game. This year, freshman Delaney Chilcote will contribute to the varsity team. Girls Basketball respects all, but fears none. We look forward to seeing our Lady Trojans dominate the court this year!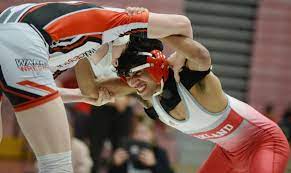 On the court for her 4th year of Parkland Girls'  Basketball is Sophomore Lauren Ervin. She said that since it's winter time and most people are off of sports, there's more room on the court and space to practice for the season. Lauren's key to a successful team is a team where everyone wants to win. If that one person doesn't want the W, then the team can't function right. But this year, everyone on the team is hungry to win so it will be an exciting season. She believes that Central and Nazareth are the ones to watch out for this season. Varsity beat Central at least once last season, but with enough training the Lady Trojans can take them. Nazareth beat our Lady Trojans last year at Districts with a close game. Lauren believes that this year they will have a comeback and show them what the team can really do!
Coach Trenge will be leading the Boys' Wrestling for his 3rd year as head coach. The most exciting thing about the winter season for him is tournaments and dual meets. The wrestling team looks for tough, dedicated, and technical students to join this tight team. The team also recruits rising freshmen as well.  While there is a long list of schools to look out for this season including Beca, Nazareth, and Easton, the Trojans will not be stopped this year!
Coach Trenge also oversees Girls'  Wrestling, which is fairly new to Parkland. With that, most of the girls on the team are pretty new as well. Many started in Spring of 2021. Right now, there is a solid group of 15 ladies on the mat.
Jumping in the water for her first season this year on the Parkland Swim Team is sophomore Sada Fleischaker. She likes being a part of a school team and competing with other schools. She thinks the key to having a successful team is to have good leaders and a positive team focused environment. The team she believes poses the most competition this year will be emmaus. Swim fast this season!
Without a doubt, the high schools winter sports teams will take many wins this season. Attached to this article is a link of the team schedules for games and matches this winter. We look forward to seeing our teams excel in these cold months. Go Trojans!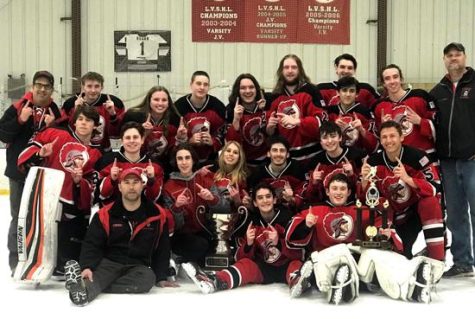 https://www.parklandsd.org/departments/athletics/schedulesp
Leave a Comment