Regeneron Awards Senior Victor Cai $25,000 for Science Talent Search Cont'd
Parkland's very own senior Victor Cai participated in the 2022 Regeneron Science Talent Search, where hundreds of high school students compete for a grand prize of a quarter million dollars towards a scholarship. A few months ago, Victor Cai made it to the top 40 competitors with his short-range narrow bandwidth radar, in which his project could even set in some ideas for self-driving cars. With a futuristic touch and determination, Victor then went to Washington D.C for the final assessment in front of a panel of judges–and sure enough, he pulled it off. His intelligence and persistence won him $175,000 dollar scholarship this past Tuesday, March 15th. While Victor is back in school, other students and teachers have congratulated his remarkable accomplishment.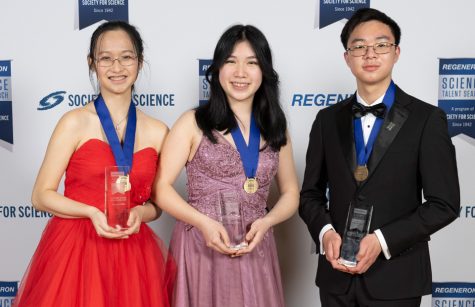 Skip to 1:08:21 to see Victor win his award!
Leave a Comment